Melissa McCarthy to 'Ghostbusters' haters: 'I just hope they find a friend'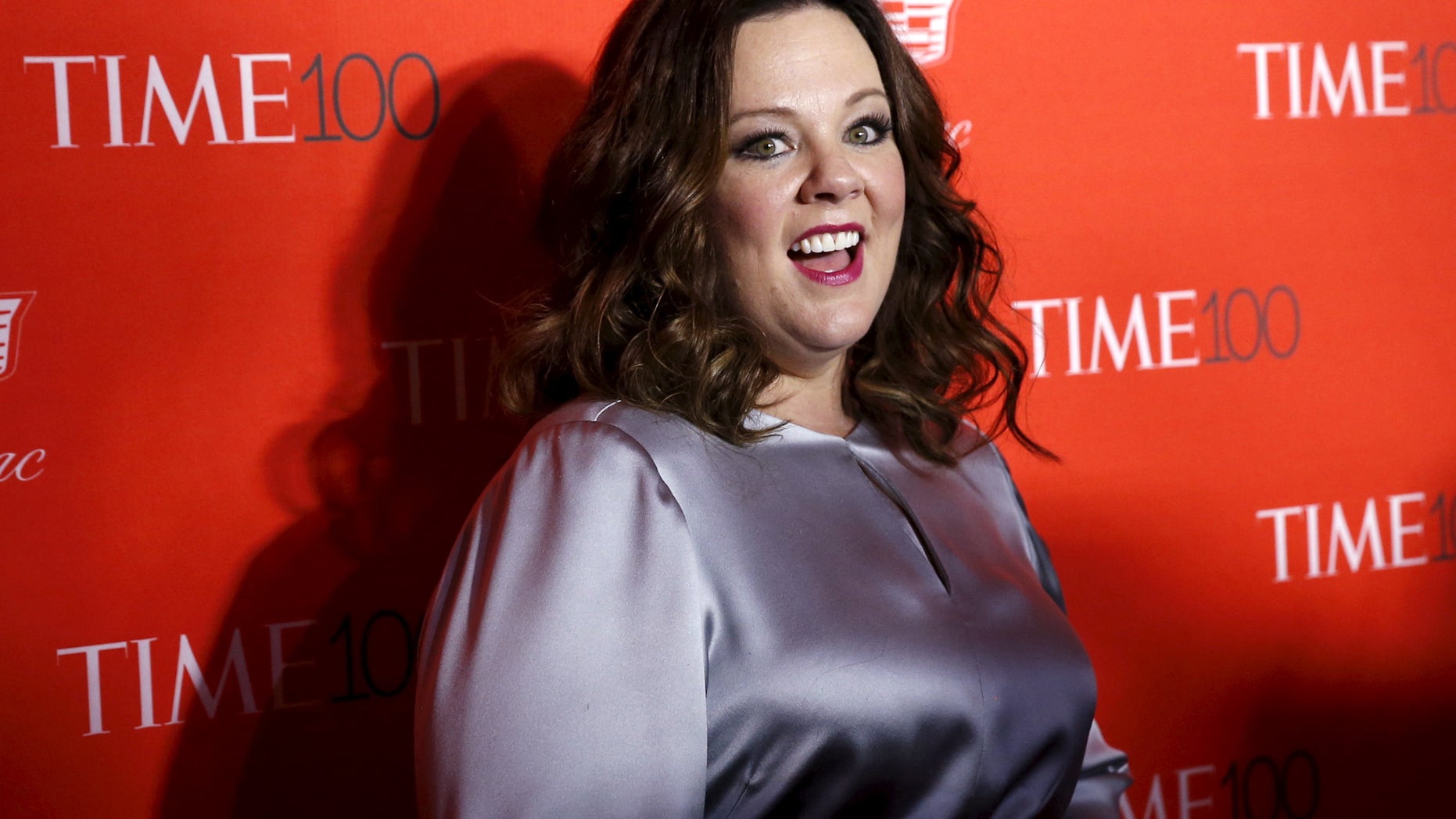 The all-female "Ghostbusters" reboot already has broken a record, though this one is nothing to boast about.
The trailer for the remake of the 1984 comedy classic -- which stars Melissa McCarthy, Kristen Wiig, Kate McKinnon and Leslie Jones -- has become the most-disliked video on YouTube, with haters crawling out of the woodwork to whine about how watching women don proton packs and fight Slimer might destroy their entire life.
PHOTOS: The 'Ghostbusters' Reboot's Girl Power Is at an All-Time High – See the Pic!
McCarthy opened up about the online vitriol in a recent interview with The Guardian, where she kept things classy, given that everyone from Kevin Smith to Donald Trump has weighed in with snarky criticism of her latest project.
"All those comments — 'You're ruining my childhood!' I mean, really," the actress said. "Four women doing any movie on earth will destroy your childhood? I have a visual of those people not having a Ben [Falcone, McCarthy's husband of 10 years], not having friends, so they're just sitting there and spewing hate into this fake world of the internet. I just hope they find a friend."
PICS: People Are Already Creating 'Ghostbusters' Fan Art and It's So, So, So Cool
In the new "Ghostbusters" film, McCarthy plays Abby Yates, a paranormal expert, though her typical movie roles tend to be a little less-buttoned down than Yates and more joyfully unhinged. (See: "Bridesmaids''" Megan, "The Boss''"Michelle Darnell, and the entirety of "Tammy," to name a few.) The 45-year-old actress contends that critiques of those characters are just another form of sexism in the industry.
"People say to me, 'These characters are crazy', and I'm like, 'Are they?'" McCarthy exclaimed. "Because I've seen three people in a Rite Aid drugstore act like that. I think when a female character acts more defiant, it's seen as a little more crazy."
"There are women in the world like this, we're just not used to seeing them portrayed," she added. "We generally just see The Pleasant Lady who stands behind her husband going 'Oh, Jack.' But I really love a female character who is not playing by the rules."
EXCLUSIVE: Paul Feig Says There Won't Be Any 'Dress Shopping Montages' in the 'Ghostbusters' Reboot