Melissa McCarthy: I cried about not being thinner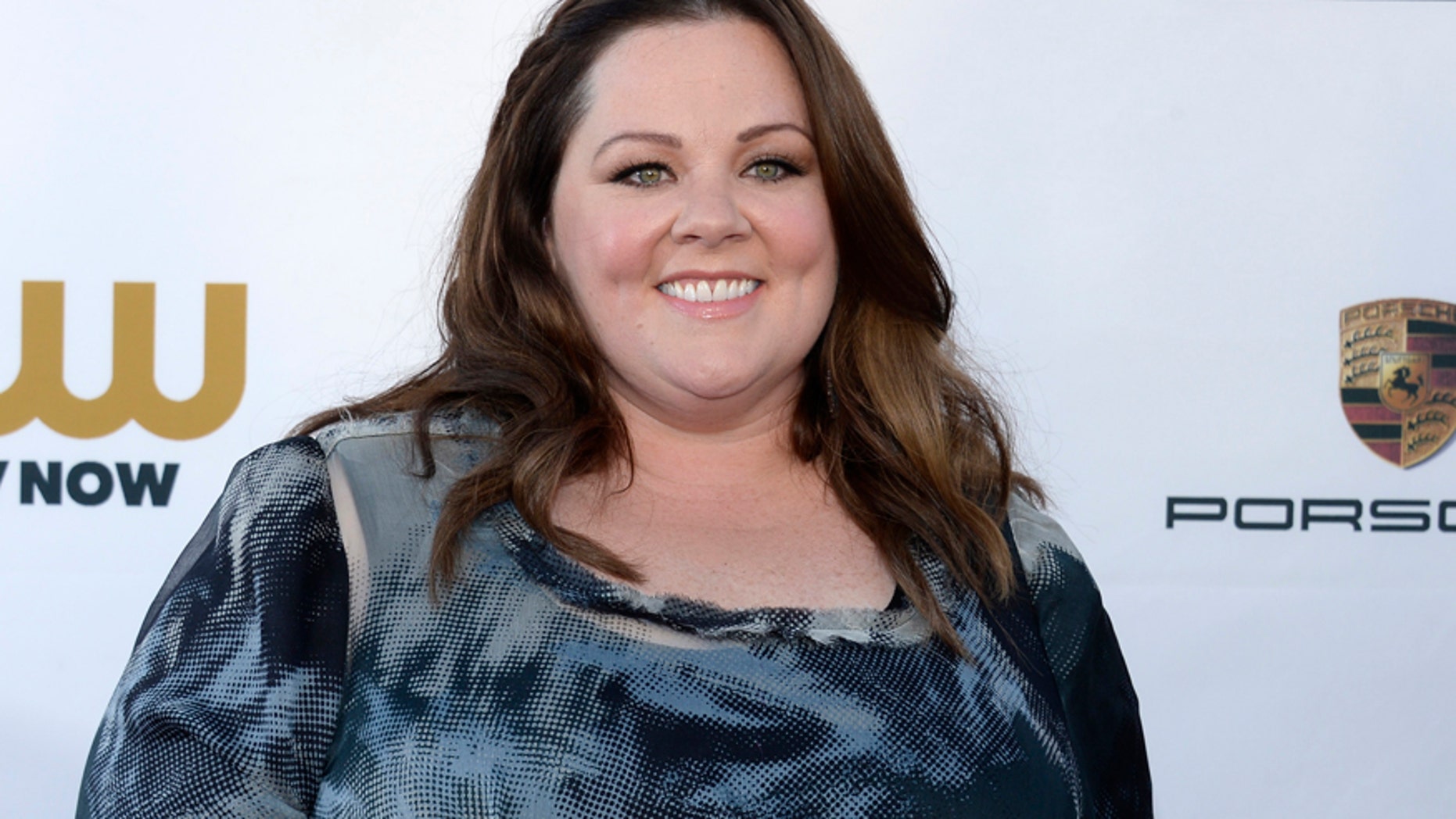 Melissa McCarthy wasn't always the confident, hilarious actress audiences enjoy on both the big and small screens. The Emmy winner admits that she too struggled with self-image, but now, she doesn't care "what anybody else thinks."
"In my 20s I used to cry about why I wasn't thinner or prettier, but I want to add that I also used to cry about things like: 'I wish my hair would grow faster. I wish I had different shoes...,'" the 43-year-old confesses to People magazine. "I was an idiot. ...It's a decade of tears."
RELATED PICS: Most Shocking Celebrity Weight-Loss Transformations
Decades later, the "Mike & Molly" star says she'll do almost "anything for a laugh," telling the weekly publication, "I'm completely delighted by people who think, 'I don't care what anybody else thinks, I look great in this, and I rock it and I love it.' It's such a delightful sort of confidence."
Saying of her size, "I've never felt like I needed to change. I've always thought, 'If you want somebody different, pick somebody else.' But sure, criticism can sometimes still get to me. Some things are so malicious, they knock the wind out of you."
RELATED: Melissa McCarthy-- I Couldn't Find Someone to Dress Me For the Oscars
When asked about her persona as, what some have called, "America's plus-size sweetheart," the actress admits, "It's like I'm managing to achieve all this success in spite of my affliction ... Would you ever put that in the headline for a male star?"
McCarthy returns to the big screen when her comedy "Tammy" hits theaters July 2.