Megyn Kelly enraged that Katie Couric is going to the Olympics instead of her, as NBC boss decides she's 'a diva': Report
Megyn Kelly "threw an Olympic fit" when she learned that NBC invited former employee Katie Couric to co-host the opening ceremony of next month's Winter Olympics, according to the New York Post.
Citing "television insiders," the Post reported that Kelly was furious that, following Matt Lauer's shock defenestration, NBC was calling its biggest star out of retirement rather than drafting Kelly for Olympics duty.
When Lauer still ruled 30 Rockefeller Plaza, Kelly had gracefully declined coverage roles for big occasions -- citing a clause in her contract that said she could not be forced to do special events such as the Olympics, the Post reported. But once Lauer was gone, the report continues, Kelly assumed she'd be called to bat. She wasn't.
"She thought she had it all played out perfectly, by saying 'no' before the Matt Lauer scandal. [The network was] stupid enough to put in her contract that she could say 'yes' or 'no,' " a source told the Post.
Kelly is NBC News' highest paid star, making about $23 million a year, despite her relatively minor role hosting NBC's third hour of the "Today" show, now known as "Megyn Kelly Today."
NBC passing over Kelly for Couric has not gone unnoticed in the halls of Rockefeller Center. An industry insider, who did not want to be named because of a relationship with NBC, told Fox News, which was first to report on the Kelly/Couric contretemps, that the move was "definitely a slap in the face to Megyn" and wondered how she would feel about the decision.
It turns out, the Post reported, that Kelly was irked "on principle" once the gig went to Couric and she made sure that NBC News Chairman Andrew Lack would be aware of her feelings.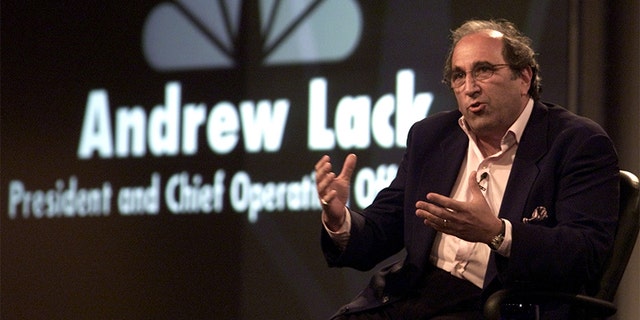 "[Kelly] complained to her staff, she complained to her agent, so that [Lack] would hear about the fact that she was unhappy, but he didn't care," a source told the Post.
Media analyst and DePauw University professor Jeff McCall recently told Fox News that "NBC brass needs to better figure out how to utilize Kelly" and giving her the high-profile gig in South Korea would have certainly put her in front of an audience that doesn't necessarily watch "Megyn Kelly Today."
"The announcement certainly raised my eyebrow," Mediaite columnist Joseph A. Wulfsohn told Fox News when Couric's drafting was announced. "I think it's ideal for any network to rely on in-house talent, but NBC has faced lots of inner turmoil in recent months."
A source told the Post that Lack -- who surprised many media insiders when he signed Kelly to her monster contract -- now feels she is a "diva" who won't be in his "inner circle" anytime soon. A separate NBC News insider, however, told the tabloid there is "zero truth" to the claim. "No one at NBC has ever heard him ever use the word 'diva' about anyone," the insider told the Post.
Kelly has recently been in the news for all the wrong reasons after her shock denunciation last week of Hollywood icon Jane Fonda, who'd been criticizing Kelly for asking about her plastic surgery. Kelly derided Fonda as "Hanoi Jane," and blasted her "poor me" routine, leading a number of high-profile celebrities to criticize the trash-talking news star. Rival talk show host Wendy Williams accused Kelly of "fishing for ratings" and compared her to Jerry Springer.
NBC insiders tell Fox News that Kelly's camp has been frustrated that NBC executives have been insufficiently supportive of the star during her recent controversies over Jane Fonda and the Olympics. In particular, Kelly's supporters say, executives have been prioritizing batting down negative press about Lack's embattled deputy, Noah Oppenheim, while looking the other way regarding negative press about Kelly.
"Protecting the bosses is priority No. 1. They're writing off Megyn," the insider said.
NBC News declined to comment on the New York Post report. An NBC News spokesperson provided the following statement when reached by Fox News regarding Kelly's camp being frustrated: "Not a single story you've written about the internal workings of NBC News has been accurate, and neither is this one."
The Olympics represent a command performance for any high-profile star or executive at the Peacock Network, which has paid nearly $1 billion to broadcast the premier sporting event. Couric will work alongside Mike Tirico, who is replacing Bob Costas as prime-time host of the games, for the opening ceremony on Feb. 9. She has hosted three previous opening ceremonies with Costas, with the most recent dating back to 2004.
NBC News stars heading to South Korea include Savannah Guthrie, Hoda Kotb, Al Roker, Natalie Morales, Willie Geist, Craig Melvin, Lester Holt and Dylan Dreyer.
NBC News is also sending at least eight on-air correspondents, including legendary foreign correspondent Richard Engel, and even NBCNews.com is sending a correspondent, Eric Ortiz, to report for an exclusive SnapChat show. The only NBC News stars not attending the Olympics are Kelly and Kathie Lee Gifford, who sources say has no interest in attending the Olympics.
During the Olympics, "Today" will broadcast from South Korea from the legendary "Portable Olympic Pavilion," which has been used in multiple previous games. "Megyn Kelly Today" will air from NBC's New York studios. This could prove awkward, as Kelly will be expected to do nonstop Olympics coverage from New York, rather than her trademark hard-hitting coverage of sexual harassment and sex trafficking.
"It will be interesting to see what management does if she wants to cover something other than Olympics," said an NBC insider. "At NBC, the only news during the Olympics is the Olympics."