Meghan McCain tweets support for Joe Biden, calls him 'truly decent and compassionate'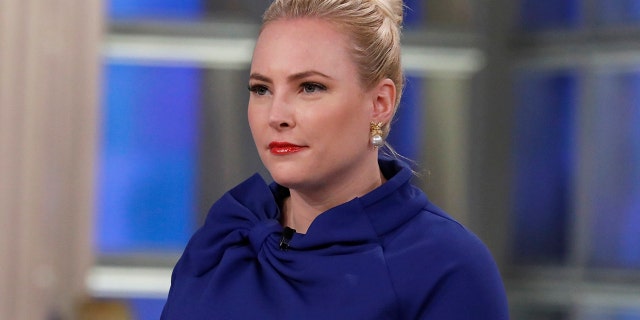 Meghan McCain is standing behind embattled former Vice President Joe Biden, tweeting Monday in support of the potential 2020 presidential contender.
"Joe Biden is one of the truly decent and compassionate men in all of American politics," McCain wrote.
"The View" co-host lauded Biden for helping her through her late father Sen. John McCain's struggle with brain cancer last year. The elder McCain, a Republican from Arizona who was the GOP's presidential nominee in 2008, died last August at age 81.
Biden's son Beau Biden had died of a similar cancer in 2015 at age 46.
"He has helped me through my fathers diagnosis, treatment and ultimate passing more than anyone of my fathers friends combined," she tweeted.
Her father's longtime friends have included U.S. Sen. Lindsey Graham, R, S.C., and former U.S. Sen. Joseph Lieberman, I-Conn.
"I wish there was more empathy from our politicians not less," McCain tweeted.
WIFE OF FORMER DEFENSE SECRETARY CALLS PHOTO WITH BIDEN MISLEADING
At least two women have said in recent days that Biden acted inappropriately toward them in the past. Amy Lappos, a former aide to U.S. Rep. Jim Hines, D-Conn., alleged that Biden touched her face with both hands and rubbed noses with her in 2009.
Lappos' allegation followed a magazine essay by former Nevada politician Lucy Flores, who wrote that Biden kissed her on the back of the head in 2014.
CLICK HERE TO GET THE FOX NEWS APP
Meanwhile, aides to Joe Biden are striking a more aggressive tone as the former vice president faces scrutiny over his past behavior toward women.
In a statement Monday, Biden spokesman Bill Russo blasted "right-wing trolls" from "the dark recesses of the internet" for conflating images of Biden embracing acquaintances, colleagues and friends in his official capacity during swearing-in ceremonies with uninvited touching.
The Associated Press contributed to this report.