Meghan Markle receives support from Princess Tessy of Luxembourg: 'One should never assume'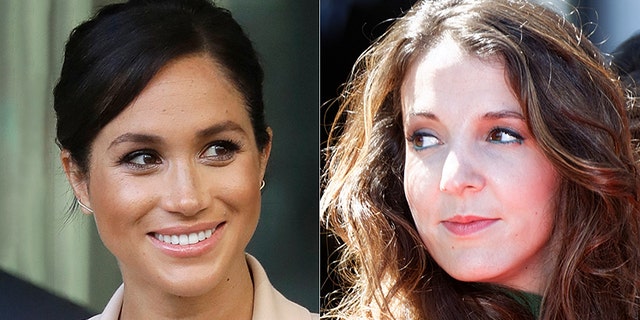 Meghan Markle is receiving support from an unlikely royal.
Tessy Antony, Princess of Luxembourg, spoke out in defense of the 37-year-old on Twitter Sunday and responded to an Op-Ed piece posted by Royal Central concerning the Duchess of Sussex facing online criticism.
PRINCESS TESSY OF LUXEMBOURG SAYS SHE BROKE A UN PEACEKEEPER'S NOSE AFTER HE TRIED TO SEXUALLY ASSAULT HER
"Absolutely! No one deserves that," tweeted the 33-year-old. "One should never assume. Either you know or be [quiet]. It's not nice to talk badly about someone else just because one can, as he or she takes advantage of the anonymity of the web."
"Stay kind!!!" added Antony. "It's the new cool! She does not deserve that."
Antony previously had to fight off accusations of being a gold digger, The Telegraph reported. Local gossip magazine Privat accused the royal of having only married into the Luxembourg royal family for her own financial benefit. Her legal team described the article as a "disgusting character assassination."
MEGHAN MARKLE 'IS AT HER WIT'S END'
Antony, born a commoner, joined her country's armed forces at age 18. She raised to the rank of Corporal and in 2004 served in NATO's peacekeeping force in Kosovo, where she met Prince Louis, who was also serving in the army, The Telegraph noted.
The couple was married from 2006, six months after the birth of their son Gabriel. Their second son Noah arrived within a year. The couple called it quits in 2017.
Antony shared that she and Louis, 32, are determined to be doting parents to their children, despite the relationship coming to an end.
Just two days after Antony showed support for Markle, George Clooney also stood up for the former American actress.
Clooney's remarks came on the same day sources close to the former "Suits" star told Vanity Fair she is "at her wit's end" over her father's decision to speak with the media despite her pleading him to stop.
Kensington Palace has declined to comment on Thomas Markle's decision to leak the handwritten letter the American actress wrote to him in the wake of her wedding to Harry.
The 74-year-old told UK's Daily Mail he originally planned to keep the letter "totally private out of respect" until her friends "launched their attack" on him last week about the reported rift he has with his famous daughter, who officially became the Duchess of Sussex in May 2018.
CLICK HERE TO GET THE FOX NEWS APP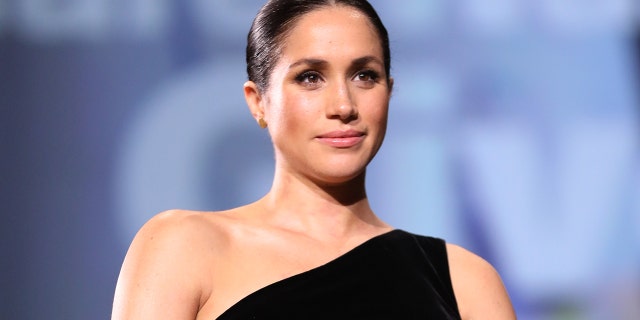 Sources close to Markle told the magazine she has no plans to comment on the letter being released out of fear "it could escalate an already difficult situation."
"She cares for her dad, and has concerns for him and his mental health, which is one of the reasons she doesn't want to comment on this," said a source. "It's a very complex, very emotional situation, and let's not forget she is seven months pregnant."
The source added Markle is "devastated" the former Hollywood lighting director has once again chosen to betray her privacy.
In the letter, Markle begged the patriarch to stop talking to the press so they could attempt to work out their differences.
Vanity Fair also learned Queen Elizabeth II is concerned about the situation between Markle and Thomas. A family friend told the publication that the monarch is not only aware of the family rift, but has urged Markle and her grandson to try to sort out the situation.
"She told them both that the whole thing was becoming a nightmare, and that they should try and sort things out," claimed the friend.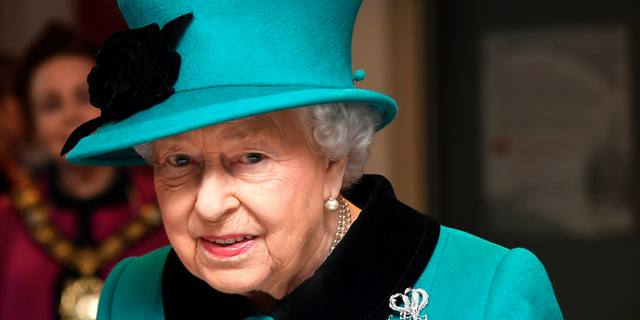 Buckingham Palace has refused to comment on the claim.
Those close to the couple also shared that Thomas' decision to speak out to the press once more has likely cost him any chance to reconcile with his distraught daughter. They insisted Harry is "angry" and "upset" that his father-in-law, whom he has never met, is still speaking to the press.
The Associated Press contributed to this report.