Meghan Markle and Prince Harry to attend wounded heroes military gala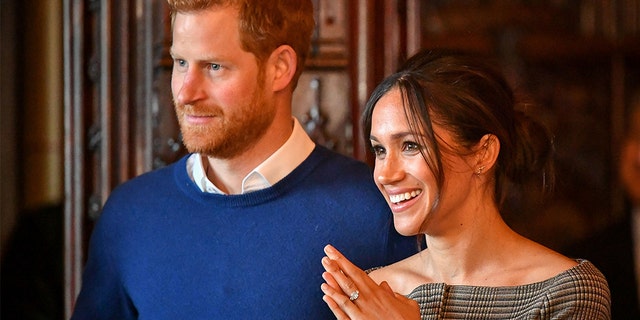 For Meghan Markle and Prince Harry's next public outing, the newly engaged couple will attend a wounded heroes military gala in London.
Kensington Palace announced the news that Harry and his fiancée will attend the annual Endeavour Fund Awards which "celebrate[s] the achievements of wounded, injured and sick servicemen and women who have taken part in remarkable sporting and adventure challenges."
The Feb. 1 event will mark the couple' fourth public outing together since announcing their engagement back in November. So far, the couple have visited Nottingham, Brixton and Cardiff in the neighboring country of Wales together.
But the glamourous gala won't just be all ball gowns for the American actress. Markle will also be working the event with Harry's help.
Prior to the gala formal awards ceremony, Markle and Prince Harry will attend a pre-ceremony reception where they will meet the nominees for this year's endeavor awards. The nominees are seeking wins in three of the possible categories: Recognizing Achievement, Celebrating Excellence and the Henry Worsley honor.
According to news.com.au, during the previous year's ceremony, Harry helped present awards with his brother William, but it is expected that this year, Harry work with his fiancée to do the honors.
The Endeavour Fund was created by The Duke and Duchess of Cambridge and Prince Harry in 2012. The royal family's "passion for supporting the recovery of wounded, injured and sick Servicemen and women" led to the organization's founding.
The annual Endeavour Fund event will take place at Goldsmiths' Hall in London.