Media star hit over 'Ben Shapiro is the Jew who helps other Jews onto the train' comment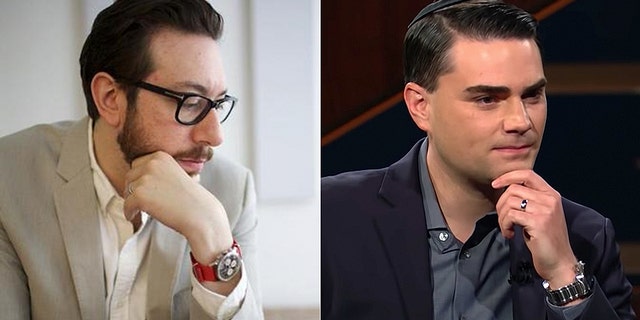 The Verge co-founder Joshua Topolsky is under fire for a now-deleted tweet sent Saturday in which he accused conservative pundit Ben Shapiro of being "the Jew who helps other Jews onto the train."
The tweet was obviously a reference to Jewish people who helped Nazis during the Holocaust. Topolsky -- who now runs culture website The Outline -- deleted the message, but refused to apologize.
"I deleted it because a mob of right wing babies were flooding my mentions and it was frankly pretty annoying (as were the DM death threats)," Topolsky wrote. "I didn't apologize lol."
A follower asked, "You didn't delete it bc it was an abhorrent thing to say?"
Topolsky responded, "No."
The backlash aimed at Topolsky included Parkland shooting survivor Kyle Kashuv calling him a "garbage human." Former Independent Journal Review editor Caleb Hull even posted a "flow chart" to help Topolsky understand that he probably shouldn't compare things to the Holocaust.
Topolsky repeatedly responded to critics by mocking them for not understanding his "metaphor."
According to screens grabs and the Free Beacon, another user responded to Topolsky, "Yes, and Ben dreams of the handshake and shiny medal he'll get for being such an obedient boy," The Outline founder fired back, "Either way Ben ends up on his knees." This tweet has also been deleted.
Topolsky, who has tweeted "I am a Jew," also called Shapiro, who practices Orthodox Judaism, a "bastard" when responding to criticism. When a user told Topolsky that he should "be a man and tag" Shapiro, the 34-year-old Daily Wire editor chimed in.
"He blocked me long ago," Shapiro said of Topolsky.
Topolsky is no longer with Vox Media's The Verge and had a stint at Bloomberg before launching The Outline.
Topolsky's tweets are the latest example of the left's lack of civility, which has included everything from Rep. Maxine Waters, D-Calif., calling for the harassment of Trump surrogates to a Virginia restaurant refusing to serve White House Press Secretary Sarah Sanders.
Shapiro spoke with Bill Maher on Friday night's episode of HBO's "Real Time" over a discussion on civility in a politically charged America. When liberal Maher questioned President Trump's level of civility, citing remarks about locking up Hillary Clinton, James Comey and journalists, conservative Shapiro countered that liberals seemed to care about civil behavior only "when it comes to Donald Trump."
"This stuff pre-existed Donald Trump," Shapiro argued.
Maher, who didn't disagree, said: "I'm talking about the level of which it's at."
Topolsky did not respond to a request for additional comment. Shapiro declined comment.
Fox News' Stephen Sorace contributed to this report.