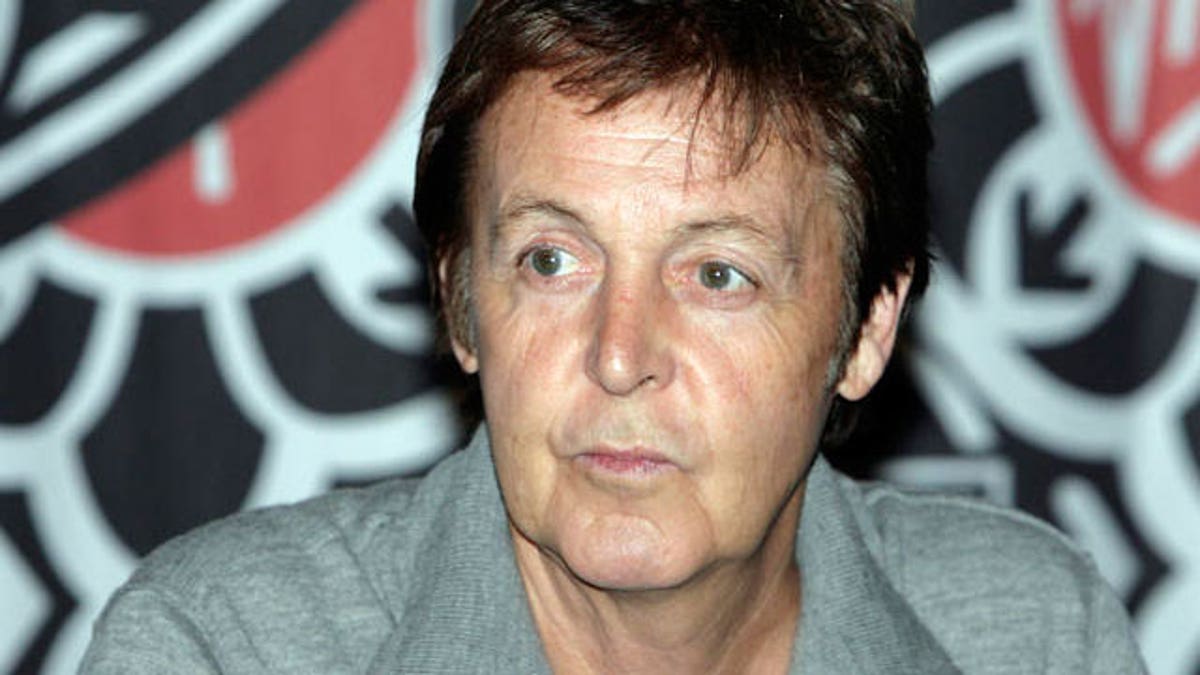 Sir Paul McCartney just can't let it be.
The former Beatle predicted in an interview that the BP oil spill in the Gulf of Mexico might expedite a move to cleaner, renewable energy sources in the world.
Sir Paul could have stopped while he was ahead, but McCartney went on to compare people who don't believe in global warming to "those who don't believe there was a Holocaust."
"Sadly we need disasters like this to show people," McCartney said in an exclusive interview with The Sun. "Some people don't believe in climate warning -- like those who don't believe there was a Holocaust."
McCartney continued, "But the facts indicate that there's something going on and we've got to be aware of it if we want our kids to inherit a decent world, not a complete nightmare of a planet -- clean, renewable energy is for starters."
McCartney also defended President Obama's handling of the two-month-old crisis.
"I don't accept the criticism of Barack over the oil spill," said McCartney, who met the president for the first time earlier this month.
"I think he's been great. It's tough if we Brits whinge that he's whingeing at us. Tough, then don't spill oil."
A representative for McCartney in London said the singer would have no further comment.
Chris Horner, a senior fellow at Competitive Enterprise Institute and author of two books on environmental policy, blasted McCartney's comments.
"Was Posh Spice unavailable? I've seen quite a few reasons to look elsewhere than actors and crooners for deep thoughts on weighty policy matters," Horner wrote in an e-mail to FoxNews.com. "And this is certainly one of them."
Horner's message continued: "They've got computer model projections, Leonardo [DiCaprio] and the Cute Beatle. In the other corner are observations proving the models wrong, ClimateGate, NASA-Gate and the host of IPCC-Gates.
"I'm comfortable with the balance of authorities here."
Click here to read more on this story from The Sun.
FoxNews.com's Joshua Rhett Miller contributed to this report.