'Mayans M.C.' stars discuss filming in California border town: 'It was eye-opening'
NEWYou can now listen to Fox News articles!
"Mayans M.C.," the high-speed spinoff of the wildly popular gang drama "Sons of Anarchy," is facing some fierce comparisons, but its stars insist they aren't feeling the pressure.

The Kurt Sutter follow-up for FX tells the story of EZ Reyes (JD Pardo), an outlaw fresh out of prison who is a prospect in the Mayan M.C. charter on the California-Mexico border. Oscar-nominated actor Edward James Olmos plays EZ's father, Felipe Reyes.
Olmos, 71, told Fox News that unlike the world of Jax Teller, the upcoming stories for the upcoming series are completely different from each other.
"It doesn't deal with the 'Sons of Anarchy' world," Olmos stressed. "This is a uniquely different storytelling process...This one takes off from that place where it ended and moves forward. It's very strong [and] very well understood by Kurt Sutter and [co-creator] Elgin James and all the producers and writers that are taking part in it."
But viewers aren't just pointing out the correlations between both shows. Some critics have claimed that "Mayans M.C." comes across as stereotypically depicting Latinos as criminals. Olmos said not only is it far from it, but it embraces the same dark side that makes good entertainment, which led to "Sons of Anarchy" becoming a lasting TV sensation. The drama aired from 2008 until 2014.
"We're not only dealing with the dark side of it, we are dealing with the human aspect of the family, the understanding of who we are as people," he explained. "You can criticize almost anything… There's something about what happens when you deal with the dark side like the Dexters, like the 'Sons of Anarchy' — they become very powerful pieces of work because the audience really [is] driven to it."
But Sutter isn't shying away from real-life political happenings. While politics or border issues aren't dominant themes of the story, they are part of the journey audiences will embark on.
To keep the storyline authentic, Pardo confirmed "Mayans M.C." was not only filmed in a California border town but also at times across the border, in Mexico.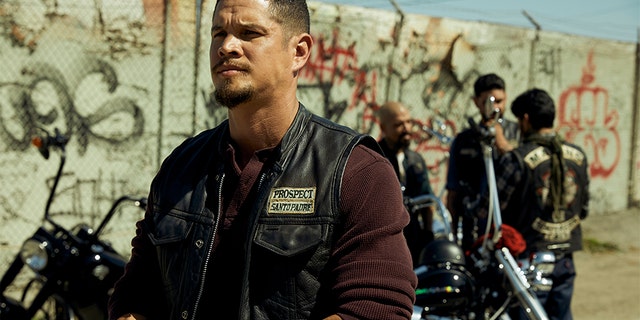 "We worked with great crews on the Mexican side," said Pardo. "We worked with great crews on the American side, great crews on the border. It was just a lovely experience. I really enjoyed it. The people were just amazing, and they were great. I think that's what the surprise was for me.
"It was refreshing. It was eye-opening in that sometimes you can't really believe everything you're hearing. You have to experience it for yourself."
"Mayans M.C." has already received praise for Sutter willing to focus heavily on Latino characters and share their experiences from various perspectives. Still, Olmos said Hollywood has a long way to go before a diverse cast becomes the norm.
"I've been doing it for quite a few years now," he said. "I can tell you it hasn't gotten better. What has happened is there are so many more culturally diverse people in the United States, but it's still…The storytelling is being done by one cultural dynamic.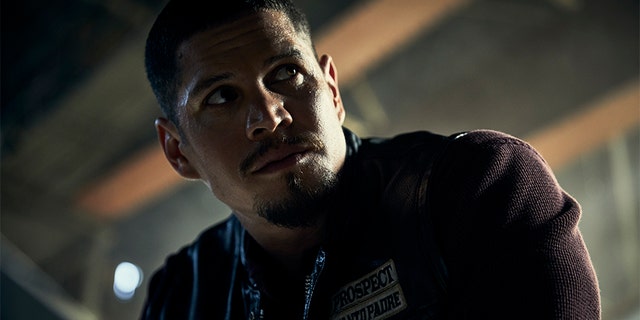 "The Caucasian actors work extremely, a lot, compared to Asian Americans, Indigenous, Latino. African Americans are starting to get a balance overall, but it hasn't changed.
"It's gotten worse, because there's so much more diversity in this country, and yet the art forms are not catching up to it and are not equal on par. It's a [really] difficult journey, but we're doing it one step at a time."
Pardo added he's grateful for the role. He insisted that curious viewers who tune in will be taken for a ride — one they won't soon forget.
"Kurt Sutter brought up one time that during the auditioning process for this, there was a smaller pool, there was a limited pool of Latino actors that he had," he explained. "That's when it hit me that the reason why there's a smaller pool is because there is a lack of opportunity.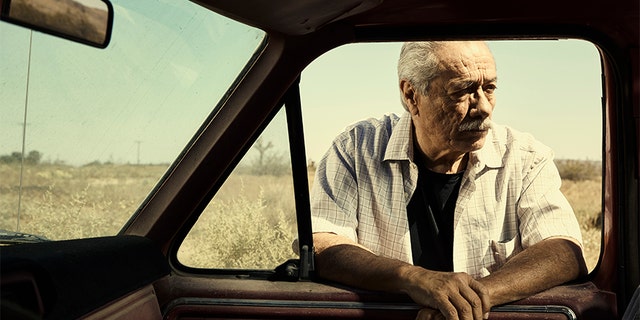 "I look at this job, and I'm just grateful. I'm grateful that I've been given an opportunity today because it is a blessing. There are just a lot of Latino actors out there that just don't have that opportunity."
"Mayans M.C." premieres Sept. 4 on FX.