Maurizio Gucci's ex-wife says she was 'very happy' after slaying: 'I am not guilty, but I am not innocent'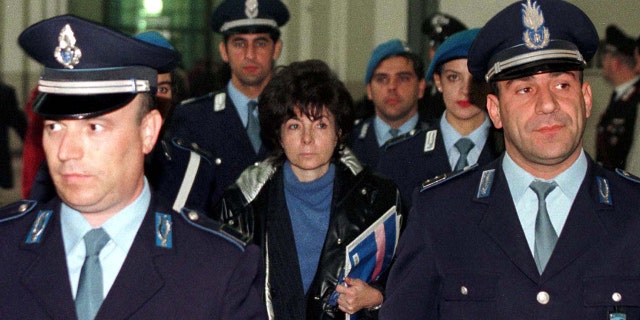 NEWYou can now listen to Fox News articles!
Patrizia Reggiani's life forever changed on March 27, 1995 when her ex-husband, fashion heir Maurizio Gucci, was shot dead by a stylishly dressed gunman outside his Milan office — but it was not grief she initially felt.
"I was very happy because all my problems were gone," she declared in a new docu-series, "People Magazine Investigates: Crimes of Fashion," which premiered Monday night on Investigation Discovery. "And then I started feeling very lost."
The show explores tales of depravity, obsession and family betrayal in the fashion world.
But the now-69-year-old's problems weren't over. People reported that within two years, she was arrested in 1997 for arranging Gucci's murder. At the time, police said the Italian socialite paid four accomplices, including her psychic, $375,000 to commit the killing.
The publication revealed Gucci married Reggiani in 1972 when they were both 24. They quickly became one of the most powerful couples in all of Italy and were famous for their jet-setting lifestyle, which included lavish homes in New York, Milan and Acapulco, a ski chalet in the Swiss Alps, a farm in Connecticut, as well as their 200-foot yacht.
In 1985, Gucci told Reggiani he was going on a short business trip. He never returned home. Instead, he moved in with a younger woman.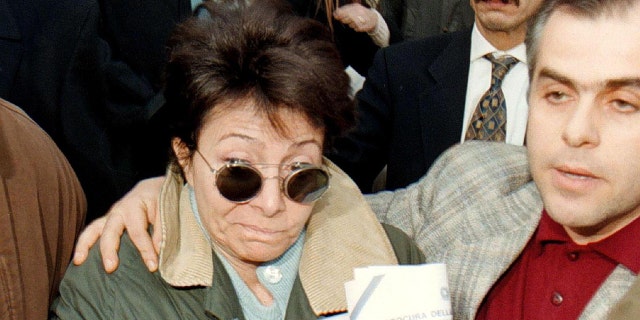 After a well-publicized legal battle, the couple finally divorced in 1994. Reggiani, who was left to raise their two daughters, admitted in the documentary that she was heartbroken and bitter.
"Maurizio always loved me, he wanted me to have the best," she said. "But he changed completely."
At the time of Gucci's death, he was reportedly worth nearly $100 million, which was money he made after his growing debts forced him to sell his shares of the iconic luxury brand, which his grandfather Guccio Gucci founded in 1921.
"I have a very clear recollection of the minute I found out that Maurizio had been killed in Milan," said his financial adviser Andrea Morante, who also participated in the show. "And my first reaction was: Why would somebody want to kill Maurizio?"
In 1998, Reggiani was convicted of ordering Gucci's murder and sentenced to 29 years in prison. The hit man was given a life sentence.
Her psychic, Giuseppina Auriemma, who first contacted the killers, was given 25 years. Auriemma claimed it was her client who ordered the slaying.
The Guardian reported in 2016 a journalist once asked Reggiani why she hired a hitman.
"My eyesight is not so good," she allegedly said at the time. "I didn't want to miss."
The publication also revealed Gucci's mistress, Paola Franchi, claimed she and her fallen lover had planned to marry at the time of his death.
"Patrizia was stalking us," she claimed. "She still had spies in Maurizio's circle and she knew all about our plans, his business dealings, everything. She called many times abusing him and threatening to kill him… I begged him to hire a bodyguard, but he refused. He didn't believe Patrizia would go through with her threat because of their girls."
Franchi, who was also accused by the press for being a gold digger, scoffed at the claims.
"Oh, they always resort to these stupid types," said Franchi. "Actually my previous husband, whom I left for Maurizio, was even richer, so it was all nonsense."
Despite the scandal, the multi-billion-dollar fashion brand would continue to thrive. Today, it is one of the biggest luxury labels in the world.
Reggiani served 18 years in prison and was released in 2016. She is frequently seen in Milan's fashion district with her pet parrot on her shoulder.
Reggiani still contends she was wrongfully convicted.
"I am not guilty, but I am not innocent," she said. "Maurizio always loved me. And I think all the things that happened were a misunderstanding. If I met Maurizio now, I would tell him, 'Forgive me.'"