Matt Lauer spotted for the first time in the Hamptons since sexual harassment allegations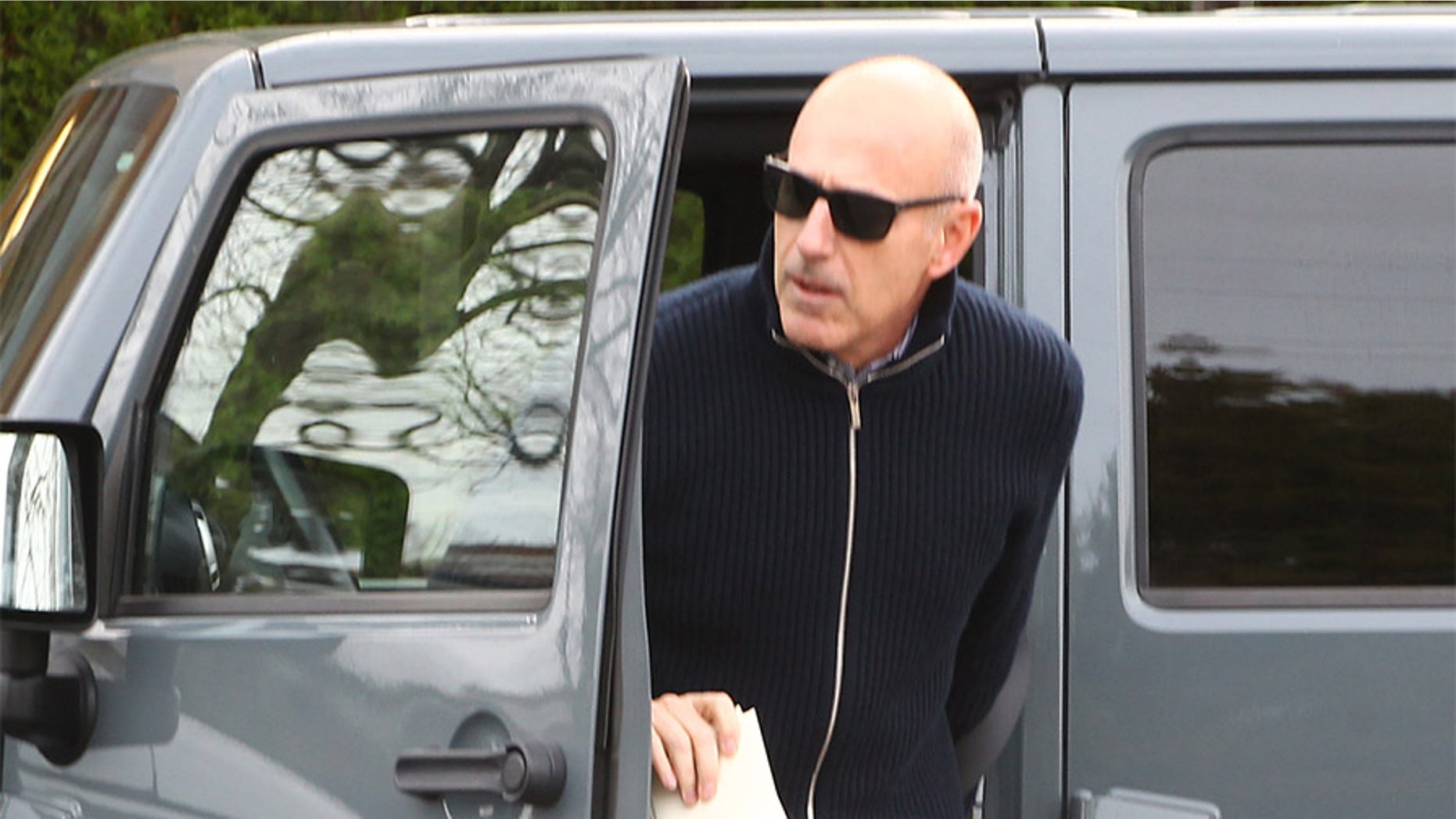 Now disgraced NBC anchor Matt Lauer was seen for the first time since his abrupt firing from the network for sexual harassment.
Lauer reportedly left New York City on Wednesday following his firing. His family lives in the Hamptons and, according to Page Six, he allegedly returned to explain himself to his wife, Annette Roque, and their three children in person.
Lauer was spotted in front of a store near the East Hampton train station just one day after being let go from the network and scrubbed from its coverage of the 2017 Rockefeller Center tree lighting ceremony. He was reportedly meeting with his lawyer and longtime friend, Edward D. Burke Jr. the two met for a brief, one-minute meeting where Lauer was given a letter before driving off.
Lauer was dressed casually opting for jeans and a zip-up sweater.
As previously reported, Lauer was fired from NBC after an unnamed staff member approached the network with alleged proof that he'd sexually harassed her. Since then, more women have come forward with allegations against the "Today" host.
The crux of the first complaint appears to stem from an incident during the 2014 Sochi Olympics that progressed after returning home to New York City. Some reports indicate that Lauer's behavior ranged from exposing himself to female staff members, gifting one a sex toy and making inappropriate advances around the office while married.
The above photo marks the first time the star has been seen in public since all the allegations came to light. On Thursday's episode of the "Today" show, his former co-hosts read a statement of apology from him on air.
"There are no words to express my sorrow and regret for the pain I have caused others by words and actions. To the people I have hurt I am truly sorry," he wrote. "As I am writing this I realize the depth of the damage and disappointment I have left behind at home and at NBC. Some of what is being said about me is untrue or mischaracterized, but there is enough truth in these stories to make me feel embarrassed and ashamed. I regret that my shame is now shared by the people I cherish dearly."
Lauer went on to say that soul searching and healing are now his full time job, which he apparently is doing with his family in the Hamptons.