Matt Lauer deletes Facebook, Twitter and Instagram amid sexual harassment controversy
It appears now disgraced NBC anchor and host, Matt Lauer, has taken an extreme step to avoid public scrutiny. As of Thursday evening, the star had deleted all presence on social media.
Facebook, Instagram and Twitter accounts for Lauer were quietly deactivated as more and more women come forward with accusations of sexual harassment they experienced from him while they worked at NBC.
On Wednesday, it was announced on NBC's "Today" show that someone had come forward with allegations against the 59-year-old host. While no official word on what those allegations were has been confirmed by the network, it was egregious enough for him to be terminated immediately. Since that time, at least eight women total have come forward to NBC to share their story.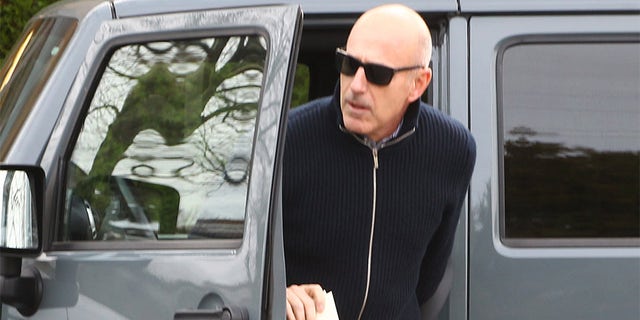 "There are no words to express my sorrow and regret for the pain I have caused others by words and actions. To the people I have hurt I am truly sorry," he wrote in a statement that his former co-hosts read on Thursday. "As I am writing this I realize the depth of the damage and disappointment I have left behind at home and at NBC. Some of what is being said about me is untrue or mischaracterized, but there is enough truth in these stories to make me feel embarrassed and ashamed. I regret that my shame is now shared by the people I cherish dearly."
Since then, he was spotted near his home in East Hampton, N.Y., having a quick meeting with his lawyer. Later in the evening, Lauer appears to have made the decision to remove himself from social media amid the controversy. It's unclear if there was anyone inciting moment that led to the decision or if the general situation was enough.