Matt Lauer and Annette Roque reportedly 'preparing for divorce' following his downfall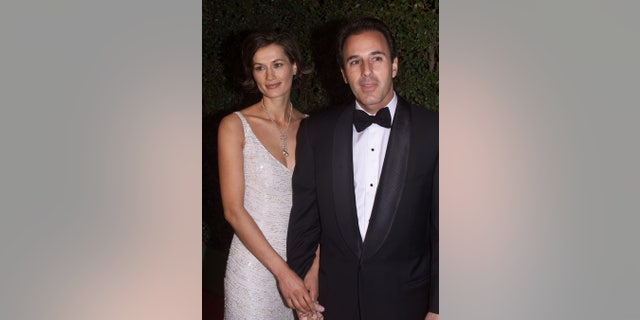 NEWYou can now listen to Fox News articles!
The end may be near for Matt Lauer and Annette Roque.
A source told People magazine Monday the two are "preparing for divorce" nearly five months after the fallen "Today" show anchor was terminated by NBC for alleged sexual misconduct.
Lauer, 60, and Roque, 51, married in 1998 after meeting on a blind date. They share three children together: 16-year-old Jack, 14-year-old Romy and 11-year-old Thijs.
"He is truly devastated and wants to make up for anything he has done to hurt people," the source explained, adding Lauer "rarely talks" to the Dutch model/equestrian.
"But the damage in his marriage can't be fixed, and each would be better off to move on. They know this, but the kids are important to both of them," the source added.
Insiders have also claimed Lauer was frequently unfaithful to Roque.
"By Matt's own admission there were struggles and challenges with his wife," said the source. "Like many couples, they struggled with a modern marriage."
One former colleague insisted the marriage "was never good."
"He was a player when she met him and she knew that," claimed the ex-colleague. "Even many years ago, he was a flirt, a philanderer. He did his thing."
The divorce proceedings are allegedly being stalled over discussions of money. The source said the pair is taking it "day by day" and that "no long-term decisions" have been made for the sake of their children.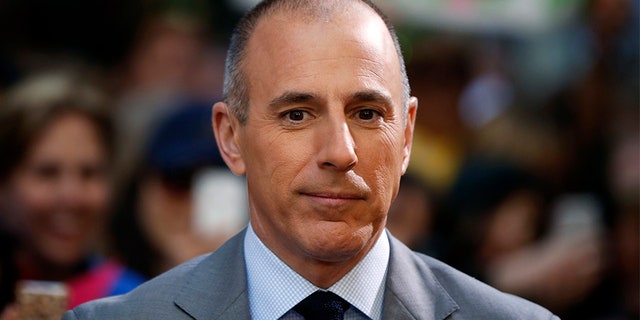 Shortly after his firing, Lauer addressed the allegations in a statement.
"There are no words to express my sorrow and regret for the pain I have caused others by words and actions," he said. "To the people I have hurt, I am truly sorry. As I am writing this, I realize the depth of the damage and disappointment I have left behind at home and at NBC. Some of what is being said about me is untrue or mischaracterized, but there is enough truth in these stories to make me feel embarrassed and ashamed. I regret that my shame is not shared by the people I cherish dearly.
"Repairing the damage will take a lot of time and soul searching, and I'm committed to beginning that effort. It is not my full time job. The last two days have forced me to take a very hard look at my own troubling flaws. It's been humbling. I am blessed to be surrounded by people I love. I thank them for their patience and grace."
Back in January, the New York Post reported the veteran host was allegedly kicked out of his Hamptons home by Roque. The newspaper revealed Lauer has since been living nearby in another Hamptons property so he can be near his children.
NBC insiders told Fox News that "Today" staff has long believed Lauer was living at his own Hamptons property, away from Roque. The insiders say Roque and Lauer lead separate lives in the Hamptons.
In an interview with the UK's Daily Mail, Roque's father told the publication that his daughter had no intention of getting back together with Lauer.
"She is not going to stay with him and work it out," he said. "They are not together trying to work it out."
Before Christmas, Roque reportedly met with lawyers, but had yet to file for divorce.
According to multiple media reports, Roque attempted to divorce Lauer back in 2006, stating she suffered "cruel and inhumane" treatment. However, she quickly dropped the filing.
Lauer was fired from his 20-year post as anchor of NBC's "Today" show in November after a former employee he had worked with accused him of sexual misconduct. Since Lauer's firing, several women have come forward, with one claiming he gifted her a sex toy with a crude note and another alleging he sexually assaulted her in his office until she passed out.
In February, Roque was spotted letting loose while wining and dining with a friend in Amsterdam. A source told Page Six she was not wearing her wedding ring.
"Annette is enjoying the European life," said a source to the newspaper. "She is in a different mindset here. She is definitely regrouping."
Following Lauer's NBC firing, Hoda Kotb was named his replacement.