Material For His Next Show? Comedian George Lopez Arrested For Passing Out Drunk On Casino Floor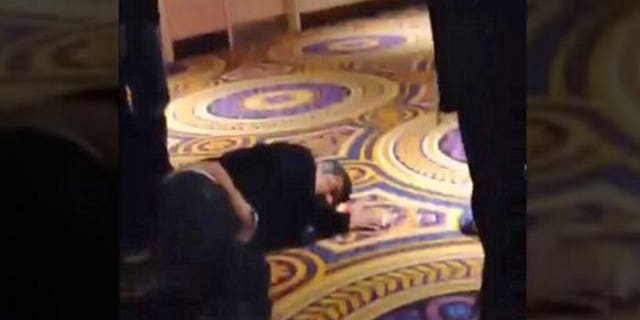 Veteran comedian George Lopez was arrested Thursday night for public intoxication after passing out on the floor of a Canadian Casino.
According to gossip site TMZ, casino security alerted police after they found Lopez passed out on the floor at Caesars Windsor, the Canadian border city across the river from Detroit.
The actor and stand-up comedian has been released and no charges are being filed against him, according to law enforcement officials.
Lopez, 52, had performed earlier that night at the same casino and he's still scheduled to perform again there on Friday night; tickets are still available for purchase.
Knowing the self-deprecating schtick comedians typically use for their material, perhaps he'll make use of his headline-grabbing night activity for some good material for the comedian.
The veteran comedian is a known entity on the small screen, having starred in his namesake sitcom, as well as being the first Latino to host a nighttime talk show, "Lopez Tonight."
And he's not done. He's got a new sitcom starting March 6, called "Saint George."
Follow us on twitter.com/foxnewslatino
Like us at facebook.com/foxnewslatino