'Mary Tyler Moore' actress Joyce Bulifant recalls almost playing Mrs. Brady, her tumultuous Hollywood marriages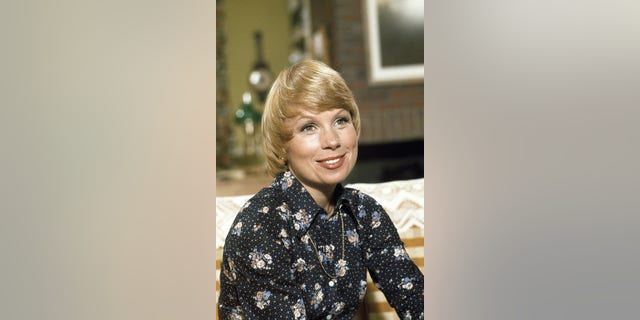 Joyce Bulifant was, as she put it, "signed, sealed and delivered" to star as Mrs. Brady in a new TV show titled "The Brady Bunch."
And just when she was getting ready for her close-up, ABC executives had another idea in mind.
VINTAGE HOLLYWOOD FLASHBACK: THE GOLDEN GLOBES IN THE '50S, '60S AND '70S
"I had been out for two weeks with the wardrobe people to get the right clothes for the show," the 80-year-old told Fox News. "Friday night, I was trying on the costumes for the director, producer and [writer] Sherwood Schwartz. I was so excited, but they had a funny expression on their faces."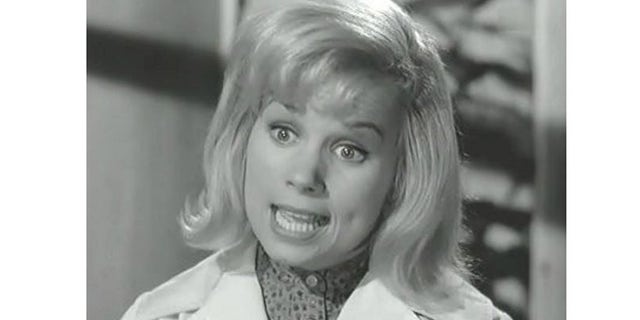 The confused actress with the famous squeaky voice was informed that Florence Henderson had suddenly become available and the network wanted her for the role of the beloved matriarch.
"I just looked at them," Bulifant recalled. "I had signed a seven-year contract! The little girls were cast to look like me. Sherwood was devastated because the show had a whole new meaning than what he was looking for.
"He said, 'Any show I do from now on, you're going to be in it!' He put me in his next series, but it was a short-lived Saturday morning show."
"The Brady Bunch," which aired from 1969 until 1974, became a massive hit and is still watched by fans across the country in re-runs.
Still, Bulifant doesn't have any hard feelings about the missed opportunity of a lifetime.
"It all turned out just fine!" she said. "I was very fond of Florence and she was a lovely lady. And the show was very successful… Everything turned out the way it's supposed to."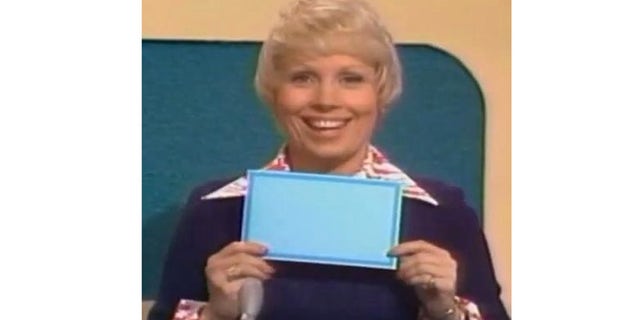 Bulifant, who has developed a lasting career in Hollywood, chronicled her journey to stardom in a recently published memoir titled "My Four Hollywood Husbands."
She would go on to find success in other TV shows like "The Bill Cosby Show," "Love, American Style," and "The Mary Tyler Moore Show," just to name a few. But "The Brady Bunch" wasn't the only time she became unlucky.
Just a few years prior, Bulifant was filming 1967's "The Happiest Millionaire" when she met Walt Disney himself.
"I was recording a song for 'The Happiest Millionaire' when he came down from his office," she said. "He put his arm around me and said, 'I'm going to walk you over to the studio.' I said, 'Oh Mr. Disney, that's so nice!' I couldn't believe the special attention. He said, 'And young lady, I have big plans for you!' And then he died.
"It wasn't very nice of him at all! I only found out now, and even his wife didn't know, that Disney was working on a series where Lesley Ann Warren and I would be the guides at Disneyland and our boyfriends would be Tommy Steele and John Davison. Wouldn't that have been fun? But there you go. That's life. That's show business."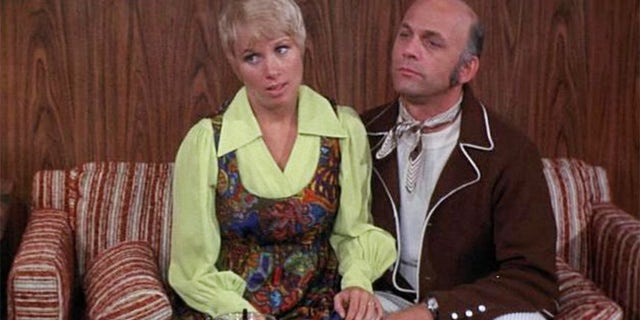 Bulifant had better luck in 1971 when she was chosen to play Marie Slaughter, wife of news writer Murray Slaughter on "The Mary Tyler Moore Show." But her favorite memory from her involvement with the sitcom has nothing to do with being on set.
"The day they called and asked me if I could come in for a table reading, they said, 'We need you this week.' I said, 'Too bad. I'm in the labor room giving birth. That's my fondest memory. Having [my son] John Asher."
But life wasn't always filled with comical hits-and-misses for Bulifant. She endured a series of troublesome marriages, as well as a 30-day stint in rehab in 1999 for "co-dependency issues" after Bulifant felt she was going to have a nervous breakdown.
"It's my big ego, I think," Bulifant admitted on getting involved with men in Hollywood who just weren't right for her. "Most alcoholics I find are very sensitive people until they have been drinking. I thought they're very unhappy or lonely. But I believed, if they know that I love them, they won't drink anymore. Not realizing and knowing it was a disease.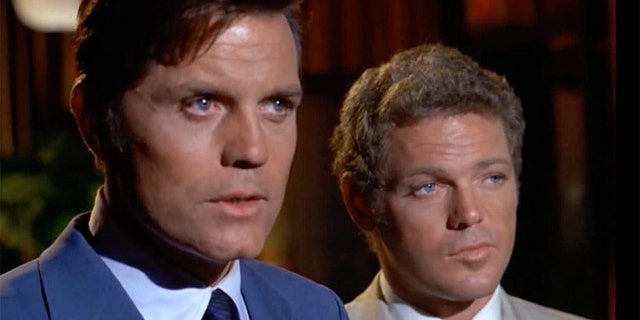 "I, as a co-dependent person, fed into the bad behavior… The effects it has on your children, that's what worried me the most… I put myself in a rehab place for addiction because I was addicted to helping people and fixing things… Which seems like a good thing, but not when it affects you, your health and your well-being."
Bulifant's first marriage to high school sweetheart James MacArthur, best known for playing Dan "Danno" Williams in "Hawaii Five-O," proved to be a disastrous one. They were married from 1958 until 1967. She claimed he became verbally abusive to her and their two children while drinking.
"[The biggest challenge] was thinking every day it would get better and he wouldn't be mean," she claimed. "That he won't be angry with the children. He won't be saying I'm stupid and I'm crazy and I don't know what I'm doing. He was abusive… I think verbal abuse is so difficult because you can't see the scars… But they never go away.
"I didn't realize he continued to be, as the children grew older, very verbally abusive… When I was in rehab I had to write a letter forgiving myself. I had to read it to my group and it was the hardest thing I've ever had to do. It's very hard to forgive yourself when you think you hurt your children in any way."
Bulifant claimed her second marriage to actor Edward Mallory of "Days of Our Lives" fame wasn't any better. That marriage lasted from 1969 until 1974. They had a son, John Asher.
"Ed had a very dark side," she claimed. "He did a lot of yelling and said he was going to kill himself. He wasn't abusive to the children in any way except that he yelled about everything. Nothing was ever right.
"I just thought it was me. Was I causing this problem? I always thought it was my fault. One day I came home and I saw him drinking straight out of the vodka bottle. I thought, 'I don't think it's me. He must have a drinking problem.' In that area? I was really a dumb blonde."
Bulifant moved on to "Bewitched" director William Asher, who was previously married to the show's star, Elizabeth Montgomery. They were married from 1976 until 1993. She claimed he relied on drugs and alcohol to cope with his depression after allegedly suffering from minor strokes before a major one in the late '80s.
"He became depressed and took antidepressants," she claimed. "Then he couldn't sleep so he took sleeping pills and he drank. That changed his whole personality. He became angry and difficult.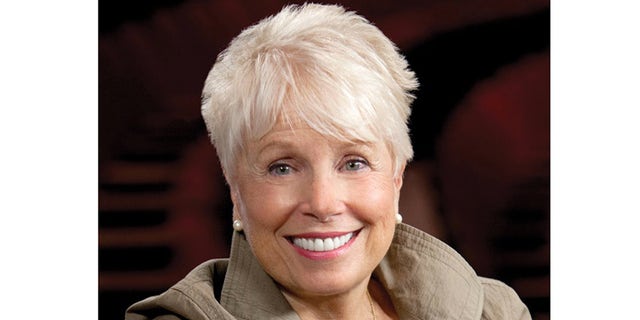 "I had to say to him, 'If you get help, I'll be beside you forever. But if you don't… I can't do this anymore. And that was that. On our 17th wedding anniversary, I left."
Then came another marriage to pilot Glade Bruce Hansen, but that only lasted from 2000 until 2001.
A rep for Bulifant told Fox News the actress completely lost touch with Hansen and has no idea of his whereabouts. And no one associated with her other famous husbands have come forward to confront her.
In 2002, she married actor and longtime friend Roger Perry. Bulifant said she wouldn't have had it any other way.
"First of all, that love affair of the heart started in 1962 when we worked together," she explained. "We were like ships passing in the night. A friend of ours called us star-crossed lovers.
"It's been happy because Roger doesn't drink anymore. My children, boy do they love and respect him. It's just a very loving, giving marriage. We look at each other and say, 'This is a miracle.'"
Perry passed away in his home on July 12 from prostate cancer. He was 85.
"I lost the love of my life physically, but spiritually he is still with me," said Bulifant. "I was blessed to be able to care for him at home, until his passing, and grateful that we had a full and rich life together."