Mark Wahlberg's ridiculous workout schedule revealed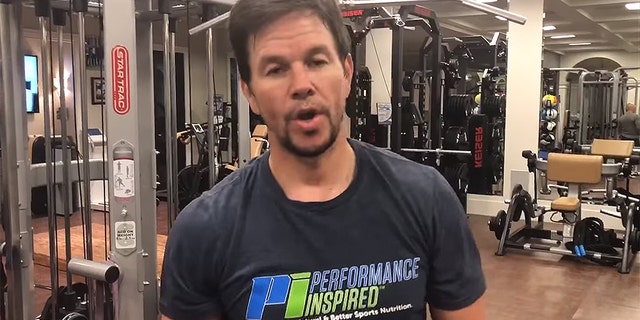 Action star Mark Wahlberg is pretty swole at 47, according to his fans — and now they know how.
The actor, formerly known as Marky Mark, took to Instagram Tuesday to reveal to his 10 million followers his insane workout schedule that he does daily.
The Bostonian wakes up at 2:30 a.m. and bedtime is at 7:30 p.m.
In between, as Page Six reported, he gets in two workouts a day, golf and cryotherapy, the latest fad in which jocks alleviate muscle and joint pain in cold temperatures.
The rest of the day for the rapper-turned-actor includes time for family, work and prayer.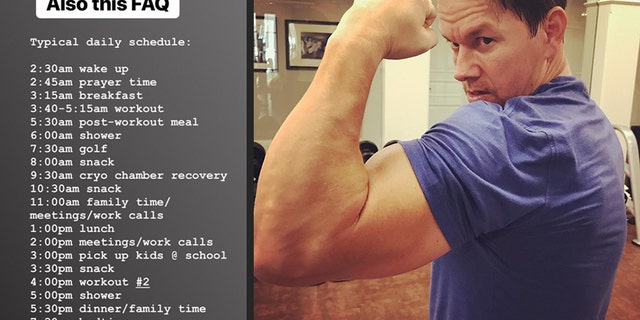 What he eats is hyper-austere, too.
"I start out with steel oats, blueberries and peanut butter for breakfast," he said. "Then I have a protein shake, three turkey burgers, five pieces of sweet potato at about 5:30 in the morning.
"At 8 o'clock, I have about 10 turkey meatballs. At 10:30 a.m., I have a grilled chicken salad with two hard-boiled eggs, olives, avocado, cucumber, tomato, lettuce.
"Then at 1 o'clock I have a New York steak with green peppers. At 3.30 p.m., I have grilled chicken with bok choy. At 5.30/6 o'clock, I have a beautiful piece of halibut or cod or a seabass, with some vegetables, maybe some sautéed potatoes and bok choy. And I have a lot of Aquahydrate during the day. That's it."
His Instagram posts have become a live-blog of his daily routine. He records himself and his entourage, including his gym trainers and personal chef — they call themselves "the 4 a.m. club."
Only time will tell if Marky Mark lives forever.