Mark Cuban reveals he's 'actively considering' running for president in 2020
After claiming that he could beat both Donald Trump and Hilary Clinton in 2015, Mark Cuban now says that he's "actively considering" running in the 2020 presidential election.
The Dallas Mavericks owner and billionaire spoke about a possible presidential run while chatting with former South Carolina State Rep. Bakari Sellers on "The Viewpoint," and he elaborated on the topic while speaking with CNBC.
The "Shark Tank" star told Sellers that economic inequality, health care, artificial intelligence and entrepreneurship are the most important issues to him. He also stated on the podcast that he has "no problem with healthcare being a right," that he is "not a fan of net neutrality" and that he doesn't have a problem raising taxes on "wealthy people like himself."
However, the entrepreneur said that there is a "90 percent chance that he won't run." The main reason: His family is against the idea.
"I would say the odds are extremely against it because my wife would divorce me," Cuban wrote to CNBC in an email exchange. "It's more a family issue than any other issue."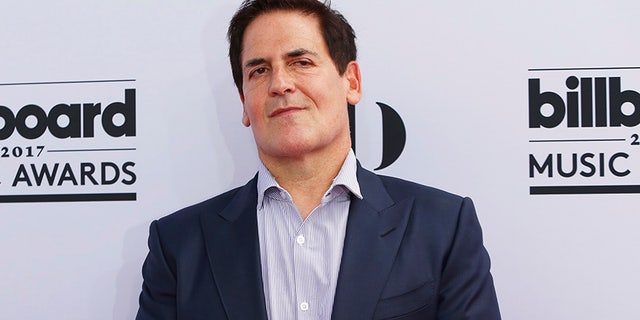 Cuban says that his children have varying opinions about him running. But if his wife changed hers, then the likelihood of him running would increase.
The business mogul and TV personality told "The Viewpoint" listeners he's "independent all the way through" and tries to remain informed and objective on all issues.
"I try to look at every situation differently," Cuban said. "I try to be objective. I try to be informed. And if I'm informed, hopefully I can come to a conclusion that I believe in and am willing to back and do something about."
Over the past year, Cuban has criticized President Trump, specifically opposing his decision to withhold tax information and his lack of transparency involving his business ventures. Cuban feels that the United States and the world need stronger leadership at this time.
"Based off what's happening in the White House, based off what's happening in the country and the world, we need better leadership, and I think I could do a better job," Cuban told CNBC.
But Cuban said there's more to it than that.
"There's a lot more to it than just thinking you can do a better job, and so I'm not ready to make the commitment," Cuban said.
Cuban supported Hilary Clinton during the 2016 election.
He added to CNBC, "It is not my all-time dream to be the president of the United States."