Mark Burnett and Roma Downey had a 'bit of a freak out' remaking 'Ben-Hur'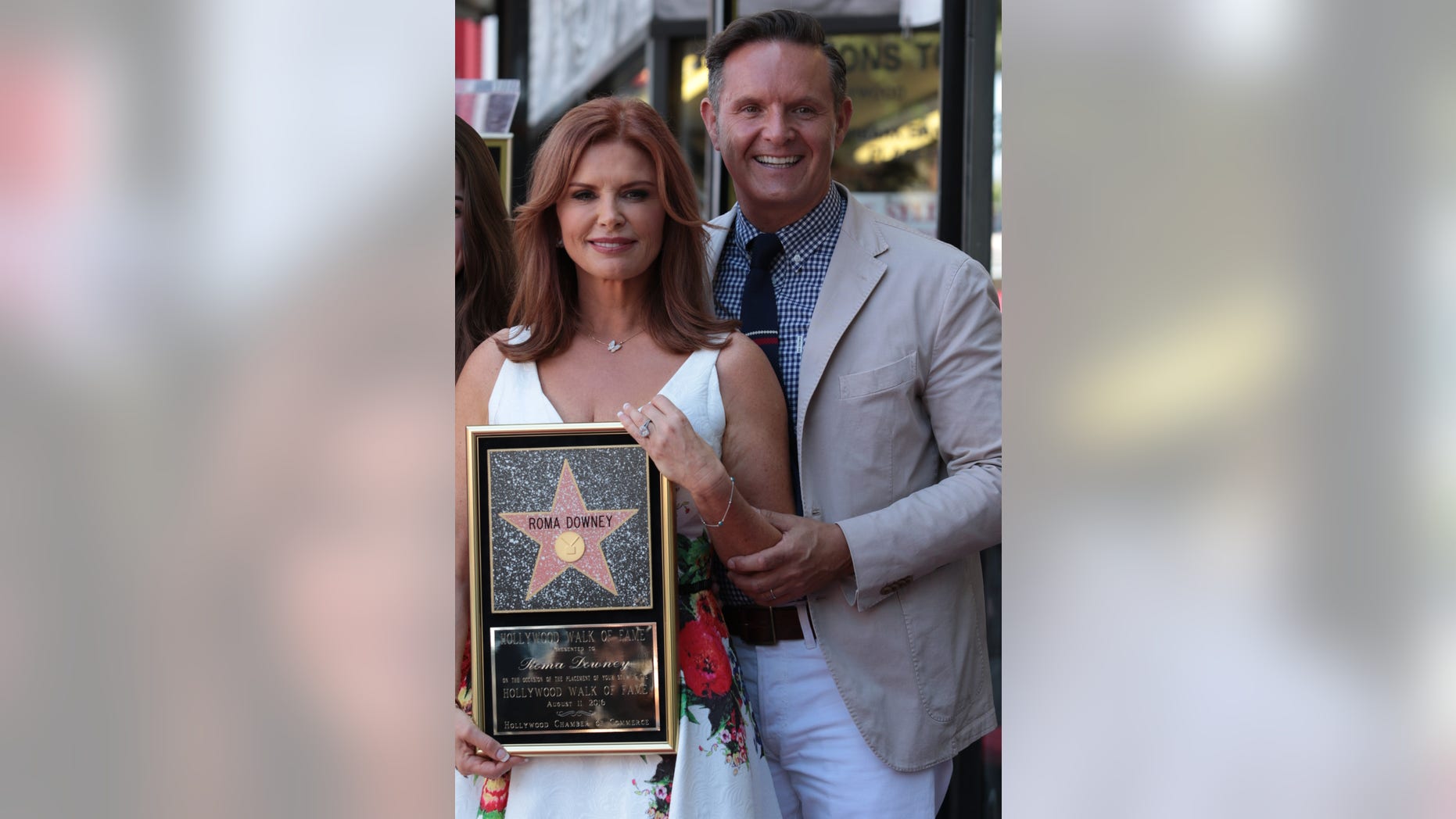 When Roma Downey and Mark Burnett first considered the idea of remaking the epic drama "Ben-Hur," they knew if they were to go ahead, they would have big sandals to fill. After all, the 1959 version of the film, starring Charlton Heston as Judah Ben-Hur and Stephen Boyd as Messala, ran three hours and 22 minutes and won 11 Academy Awards.
"Initially we had a little bit of a freak out," said Downey, who is an executive producer on the Paramount Picture, along with her husband. "Perhaps the only thing that might have been even more frightening would have been to undertake a remake of 'Gone With the Wind.'"
But the couple prayed on it and, then, when they asked their kids about it, and they responded, "Ben who?" they knew it was time to bring the story of Judah Ben-Hur (Jack Huston), a prince who was falsely accused of treason by his adopted brother Messala (Toby Kebbell) in Jerusalem during the time of Jesus Christ, to the 21st century.
It all begins with the script, and for the 2016 version, screenwriters Keith Clarke and John Ridley, who won an Oscar for "12 Years a Slave," went back to the source material, "Ben-Hur: A Tale of the Christ," a novel by Lew Wallace originally published in 1880, to tell the story.
As a result, the story they are telling differs from the 1959 film, which is a story of revenge. The 2016 story of the two brothers includes the drive for revenge -- hence, the chariot race, but it is also one of forgiveness and reconciliation that feels more relevant to the times that we're living in.
"It's such a dangerous, fearful, chaotic world I think that we need stories like this now more than ever," Downey tells FOX411.
Burnett agrees, adding that while the film gets across the message of faith, it is still entertaining. "This is an action movie. It can be a fanboy movie, and it's has all the elements of a summer blockbuster. But very few of those movies have reconciliation and forgiveness by the protagonist and antagonist at the end of the movie. There's something really important about that."
Of course, no film about Ben-Hur and Messala would be complete without the aforementioned chariot race, and this one doesn't disappoint. The race, which in most part was driven by the two actors, was designed by director Timur Bekmambetov, who studied Formula One and NASCAR to get a sense of where to place the camera to build the most exciting race possible.
"You feel not just that you're watching from your theater chair, but you almost feel like you're in the race. You can almost taste the dirt in your mouth it's so incredible," Downey says.
Downey and Burnett, who have produced five faith films "The Bible," "Son of God," "A.D. The Bible Continues," "Dovekeepers," and now "Ben-Hur," in the past four years plan to continue making movies that illuminate the darkness. Their plan, though, is to bring them into the 21st century, so they are contemporary stories, rather than set in biblical times.
But first, they have this one final sword-and-sandal film with the release of "Ben-Hur" on Friday.
"I think hundreds of millions of people will see this version of 'Ben-Hur' over the next 30 years," Burnett says. 'This will be shared. Certainly within the Christian communities, this will be shared as an example of it doesn't just need to be a Sunday School story to have that feeling. There's other ways of doing it. It is really good to be involved in doing things a little differently."
"Ben-Hur" also stars Morgan Freeman, Nazanin Boniadi, Pilou Asbæk, and Rodrigo Santoro as Jesus. It hits theaters Aug. 19.