Mario Vargas Llosa spotted out with Enrique Iglesias' mom, sparking dating rumors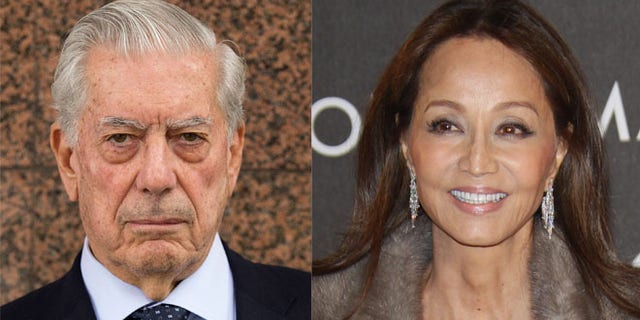 Madrid (EFE) – The Peruvian novelist Mario Vargas Llosa and Isabel Preysler, the former wife of Julio Iglesias and mother of Enrique, were photographed together in front of a restaurant in Madrid.
According to ¡Hola! magazine, the sighting demonstrated that their "friendship has narrowed and strengthened" following the writer's divorce and the death of Preysler's husband, Miguel Boyer.
The publication clarified that Preysler and the Nobel laureate, who have been friends for more than 20 years, had just returned from a trip to London, where they attended a dinner with the Prince of Wales organized by the Porcelanosa company, for which Preysler acts an ambassador.
Vargas Llosa, according to the Spanish magazine, separated from his wife Patricia Llosa, whom he married after separating from his first wife, Julia Urquidi.
Preysler became a widow last September after Boyer's death, whom she called her "fellow traveler" in another issue of the magazine.
Before that, Preysler had been married to Iglesias, with whom she had three children: Enrique, Chabeli and Julio José.
Like us on Facebook
Follow us on Twitter & Instagram