Marilyn Monroe avoided the casting couch, fought to shed sex symbol status, book claims
Marilyn Monroe may still be celebrated as the most iconic sex symbol in Hollywood's history, but one British biographer insists the blonde bombshell is a seemingly forgotten and unlikely feminist.
Monroe, who died on August 5, 1962 at age 36, is the subject of a new book by Michelle Morgan titled "The Girl," which explores how Monroe attempted to take control of her image in Tinsel Town and even fought to get the iconic leading role in 1955's "The Seven Year Itch."
Morgan, who has studied Monroe's life for 30 years, was able to track down some of the last living people associated with the screen legend to further investigate how the star helped pioneer an unlikely movement in Hollywood for other actresses yearning to make it big on their terms.
While several stars, like Maureen O'Hara, spoke out about the horrors of the casting couch, where aspiring starlets were forced to perform sexual favors and endure harassment by film bosses to boost their careers, Morgan claimed Monroe escaped this fate.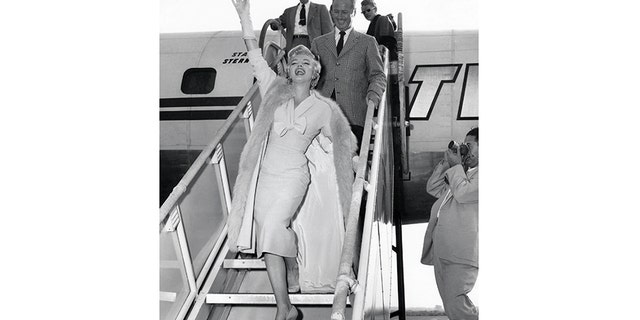 "She had said that she never fell for it," Morgan told Fox News. "She had walked out of various interviews and situations that she deemed inappropriate… She was doing a series of interviews in 1954. At that time, she really wanted to write her autobiography but… In the end, she decided not to go through with it because it had been leaked out to the British press."
In the mid-1950s, Monroe spoke out about being harassed by an executive whom she did not name.
"She was very intelligent about that, to keep his name out of the article. But she certainly did speak about it," Morgan said.
"She was never going to let herself be victimized. She spoke about it and as a result, inspired other people to speak out… She was one of the only actresses in Hollywood at that time who was speaking out about that."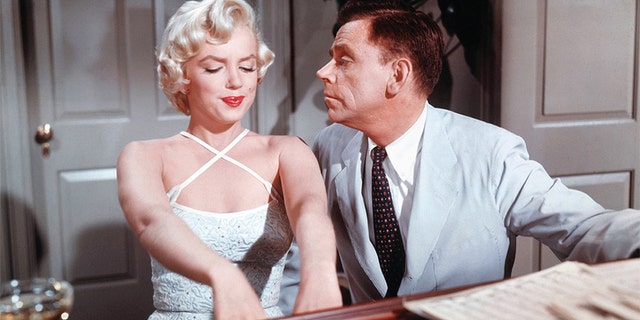 Morgan added: "I think based on the things she said herself and the outspoken way she approached Hollywood, I personally don't believe she was ever a victim of the casting couch. I think she was able to walk away."
And Monroe, who was reportedly abused as child living in a series of foster homes and an orphanage, was determined not to suffer again as an adult.
"I think a lot of that impacted her approach to the men in Hollywood, the bosses who had power, who refused her things. She hated the misogyny of the whole thing."
Harassment in Hollywood wasn't the only hot topic on Monroe's mind. Frustrated for constantly being cast in "dumb blonde" roles, Monroe wasn't shy about letting the film studio know she was willing to risk her growing success just for the chance to play different characters.
Monroe even immersed herself in Shakespeare and befriended literary intellects in hopes of shedding her pinup persona.
"She had great success, but it was all in musicals and fluffy dumb blonde roles," explained Morgan. "She really wanted something different. The studio wanted her to play in yet another dumb role. Instead, she walked out and married Joe DiMaggio [in 1954]. The studio was absolutely furious and threatened all sorts of different things. They suspended her.
"They really expected her to be running back to them with her tail between her legs. She didn't. She held out and said, 'No, I want to see the script for this new movie.' But when she did see the script, she said, 'No, I'm not interested' and sent it back. So the studio suspended her again."
But there was one role Monroe was eager to play, that of "The Girl," in "The Seven Year Itch." The film, based on the popular Broadway play, told the story of a faithful husband [Tom Ewell] who becomes tempted by his new beautiful neighbor [Monroe] while his family goes away for the summer.
The studio didn't budge.
"There were lots of negotiations and it turned out that if she agreed to be in [the 1954 musical] 'There's No Business Like Show Business,' there would be a big chance she would be given 'The Girl,'" said Morgan. "So it really came down to a compromise… But it was a huge fight… Her walking out led to the role of 'The Girl.' And that was a huge achievement for her.
The scene in which Monroe's white halter dress blows over her hips as she steps onto a New York subway grate made her an icon. And while some may believe the actress was exploiting herself, Morgan said she was proud of making a bold statement.
"I think she enjoyed the fact that she was an attractive woman who had an effect on other people. Not just on men, but on people around her… I thinks she really used the skirt scene… to get out of these dumb blond roles and… as a way of getting power because she worked so hard to get it… And at the end of the day, it was just a scene for a film. A very successful one."
The underwear-baring scene reportedly infuriated DiMaggio, which resulted in the couple calling it quits in 1955. However, that same year, she headed off to New York City and studied at the Actor's Studio in hopes of perfecting her craft. Morgan said she pursued that education until her death.
But Monroe wasn't successful in all of her battles. Morgan explained she originally wanted to play the role of '30s platinum-haired sex symbol Jean Harlow in a biopic, but ultimately turned down the script after believing it was disrespectful to the late star.
She also wanted to take on Lady Macbeth and spirited Russian girl Grushenka in "The Brothers Karamazov," but was never given the chance.
And while Monroe's life was cut short from an apparent accidental drug overdose, Morgan said there are still many lessons to learn from her time in Hollywood.
"She had a tragic story," said Morgan. "A tragic childhood and a tragic death. But at the same time… To walk out of her film career, create her own company, go to New York, study at the Actor's Studio, make friends with all of these intellectuals, become a businesswoman and a producer?
"Marilyn didn't care what people thought of her. She had this ambition and she wanted to go for it… She was constantly educating herself, always fighting for the rights of herself and other people.
"And really, she contributed to the breakdown of the studio system by… demanding her rights and demanding to be treated as an individual, as a human being. She was a trailblazer."