Marie Claire Magazine Blogger Apologizes for Tirade Against Overweight People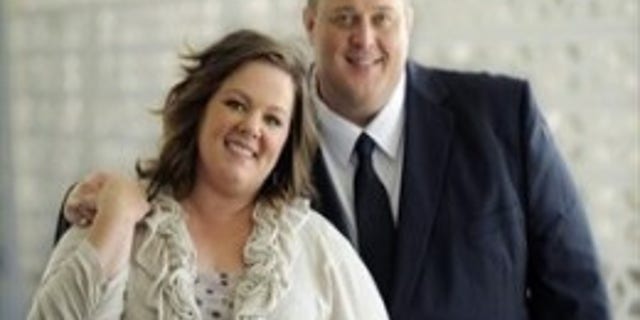 A writer for Marie Claire magazine was forced to issue an apology Tuesday for writing an online opinion column in which she called overweight people "aesthetically displeasing" and compared them to alcoholics and heroin addicts.
Maura Kelly, a freelance writer, apologized after thousands of outraged readers vowed to cancel their subscriptions to the magazine.
In her column, Kelly railed against the CBS sitcom "Mike and Molly" and compared watching an obese person to "watching a very drunk person stumbling across a bar or a heroin addict slumping in a chair."
Upon the piece's publication, Kelly's fellow bloggers and MarieClaire.com readers expressed outrage and repugnance that a well-known national magazine would run something they found so offensive.
The article, titled "Should Fatties Get a Room," was approved by Marie Claire editors, who, even though they signed off on the piece, deflected blame completely onto Kelly.
A spokeswoman for the magazine simply called Kelly, "a provocative blogger," and directed Fox411.com to Kelly's apology, which was inserted at the end of the original piece.
"I would really like to apologize for the insensitive things I've said in this post," Kelly said in the apology. "Believe it or not, I never wanted anyone to feel bullied or ashamed after reading this, and I sorely regret that it upset people so much. A lot of what I said was unnecessary; it wasn't productive, either."
In the apology Kelly admitted that she herself struggled with anorexia -- and then managed to deliver a backhanded insult to those who suffer with the condition.
"For whatever it's worth, I feel just as uncomfortable when I see an anorexic person as I do when I see someone who is morbidly obese," Kelly wrote in her apology. " I assume people suffering from eating disorders on either end of the spectrum are doing damage to their bodies, and that they are unhappy. But perhaps I shouldn't be so quick to judge based on superficial observations."
"I can be kind of clueless," Kelly added.
Kelly claimed the impetus for the piece was her bosses' asking if she thought people felt uncomfortable when overweight people are affectionate on television. The peg was based on the new sitcom "Mike and Molly," which features an overweight couple who meet in Overeaters Anonymous.
And while Marie Claire Editor-in-Chief Joanna Coles said she has not seen the show, she told Fashionista.com she is "concerned about a show that makes fun of large people."
Given her assignment, Kelly launched a tirade against people Coles had described as "large."
Among her criticisms were:
"I think I'd be grossed out if I had to watch two characters with rolls and rolls of fat kissing each other ... because I'd be grossed out if I had to watch them doing anything."
"I guess these characters are in Overeaters Anonymous. So ... points for trying?"
"I have a few friends who could be called plump. I'm not some size-ist jerk."
"I find it aesthetically displeasing to watch a very, very fat person simply walk across a room."
The piece received nearly 500 comments by the close of business Tuesday and nearly 1,000 by Wednesday morning. And they were overwhelmingly critical.
Blogger and body image expert Sally McGraw, who writes the blog Already Pretty, was one of the first women to post her outrage about the piece online.
"I wrote to the editor and asked if this was some publicity stunt hoping to stir up reader outrage which is appalling in itself," McGraw told Fox411. "What Kelly wrote was neither productive nor helpful. Shaming any person for their appearance is irresponsible and cruel. I wish she had thought before she hit publish."
Commenters ranged from the angry to the hurt that Marie Claire, a magazine that for several years has advocated a healthy body image for women, would allow something so disgraceful to be on their website.
"You made me feel really bad about myself. I get reminded everyday how I am less of a human being for being obese, but you really drove it home for me today. Thanks!," wrote commenter Lisa 4242.
Some angry readers started a Twitter movement against the magazine, creating hash tags like #unfollowmarieclaire.
Allen Steadham, the founder and director of the International Size Acceptance Association, a non-profit that encourages size acceptance, was disturbed by the posting, but buoyed by readers' intense reactions.
I am encouraged that everyday readers condemned the article for what it was, overt ignorance and discrimination," Steadham told Fox411. "ISAA has worked since 1997 to advocate that these types of articles, which used to be more common, are counterproductive and do not help anyone, as the author herself pointed out."
While Marie Claire, like so many women's fashion magazines, is filled with images of skinny models, it also features a plus-size fashion column, Big Girl in a Skinny World, by the Size-18 Ashley Falcon, and it recently took to task so-called health bloggers for "an arguably unhealthy obsession with food, exercise, and weight."
Falcon did not reply to an e-mail asking her to comment on Kelly's column.