Mariah Carey's sister pleads not guilty to prostitution, is released on bail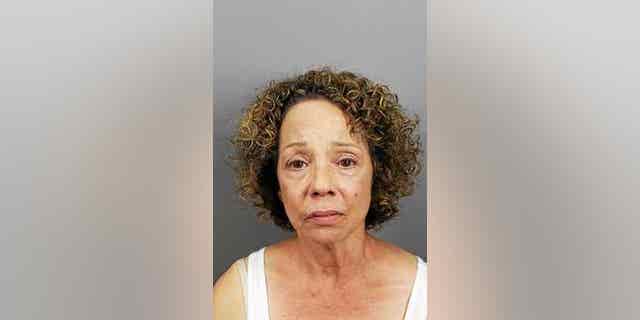 NEWYou can now listen to Fox News articles!
Mariah Carey's older sister Alison appeared before an upstate New York judge to answer to prostitution charges against her.
Through her lawyer, Thomas Melanson, the 55-year-old sister of the pop star pleaded not guilty Wednesday to a single charge of prostitution stemming from a weekend arrest at a hotel in Saugerties.
The Daily Freeman of Kingston reported that Carey arrived at the courthouse in a black Nissan driven by an unknown elderly man and was met in the parking lot by reporters and photographers. The newspaper reported that she was repeatedly asked whether her famous pop singer sister had reached out to her and whether the allegations against her were true.
Neither Carey nor her lawyer spoke to reporters.
Dressed in blue jeans, a short-sleeved top and black flip-flops, Carey stood beside her attorney during the arraignment. After she entered her plea, Carey was released on $1,000 bail and the case was adjourned until Oct. 26.
The singer's sister, who is reportedly HIV-positive, was arrested last week during an undercover investigation at a local hotel.
Local police said she solicited money in exchange for sex from an undercover officer posing as potential client.
Following her arrest, Saugerties Police Chief Joseph Sinagra told the Daily Freeman that Carey had advertised her services on the adult section of a local website.
According to the newspaper, one such ad, posted at 6:18 p.m. on Friday, contained two photos of Carey and stated, "I'm a pretty lady looking for guys who are looking to have some fun and get into a world of pleasure that other woman just can't provide to you. Woman with the ability to make the earth move for you and to get you to see stars. Oh, yeah, with me its, 'It's such a sweet, sweet fantasy, baby. When I close my eyes, I come and take you on and on.'"
The quote in the ad appears to be a reference to the lyrics to Mariah Carey's hit song, "Fantasy."
The singer has not publicly commented about her sister's arrest. Reportedly the two have had a rocky relationship for years.