Mariah Carey shows up sans pants for gig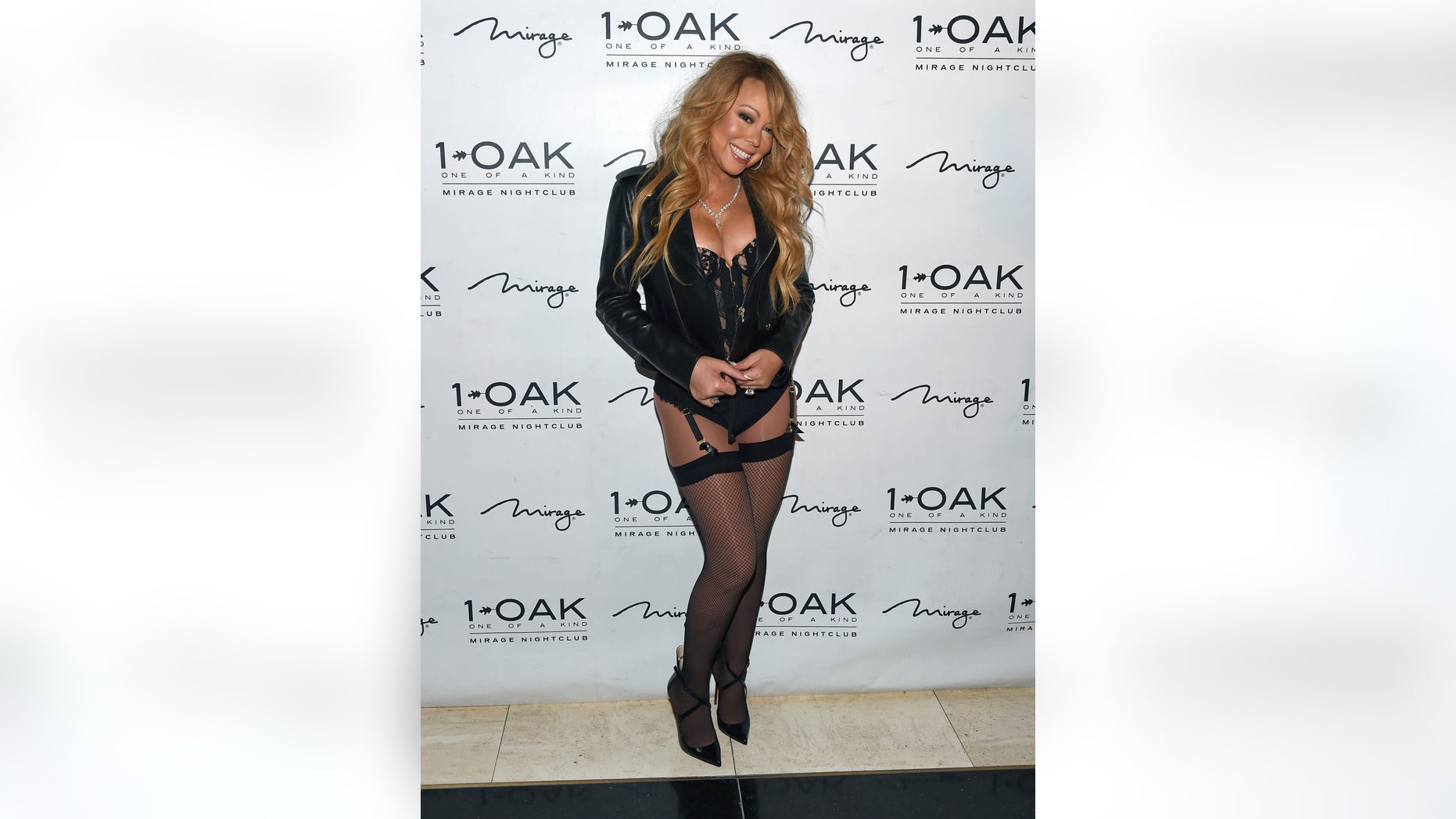 Mariah Carey is never one to shy away from the spotlight.
She drew lots of oohs and ahhhs when she showed up for a DJ gig in Vegas sans pants Sunday night.
The pop star smiled for cameras, sporting a waist length jacket and nothing else but fishnet stockings, a garter belt and stilettos. Maybe she was just trying to give her gams as much camera times as possible as she reportedly insured her legs for $35 million.
Fashion expert and author Jene Luciani says even if it was late night in Sin City, Carey is too good for a stunt like that. "Personally, I found it to be a little distasteful. Lingerie detailing is very in right now, but Mariah took it too far and far too literally!"
The singer is just the latest celebrity to lean on lingerie as fashion. Lady Gaga went with a leotard and fishnets to the Met Gala in May. In Gaga's case, Luciani says the pop star got it right. "I loved it. It's classic Gaga and what we'd expect from her. When she went into acting, she really dulled down her style, and I feel that the public missed her old ways."
She says everyone expects outrageous outfits at the Met Gala, so the venue was right. "For me, she nailed it."
MORE: Stars in their underwear
It's not just a bottoms-up approach when showing off undergarments. Tops are pushing the envelope, too. Keke Palmer showed up at the Fox Upfronts in a black, lace bustier with wide-leg pants. Luciani says it was, like Mariah's attempt, too literal.
"There are many ways to pull off a bustier or corset and this is not one of them. Less is more would have suited her better. She would have been better suited to toss on a chic, black cropped jacket or blazer to complete the look."
The style expert says the pants are appropriate for a black tie soiree, but the ill-fitted top is all bedroom. "She missed the boat on edgy and sailed on into trashy territory. For me this is a big miss."
The trend can work, Luciani says pointing to Zendaya who walked the red carpet at the Billboard Music Awards in a peach, two-piece stunner.
"Zendaya is young… and two-piece dressing is a huge trend right now, as well as bra-like styles and 'nude' colors."
Luciani says aside from the young crowd, only Madonna or Cher can get away with risqué dressing, and everyone expects crazy couture from Gaga.
As for our gartered diva who stepped out in Vegas?
"Mariah should stick to her sparkly gowns and fur and let people focus on her pipes, not her parts."