Mariah Carey: 'Idol' Was Like 'Working Every Day In Hell With Satan'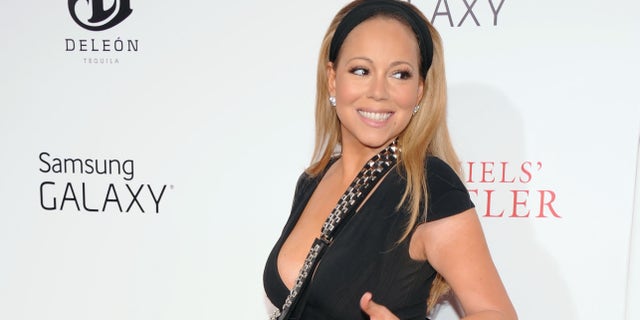 Mariah Carey did not have fun during her stint on FOX's "American Idol" and she was not afraid to voice her displeasure on the whole experience.
The Grammy-winning singer told radio host Angie Martinez that she "hated" being on the past season of the hit talent search show alongside Randy Jackson, Keith Urban and – most contentiously – Nicki Minaj.
Carey, 43, said when she first signed up she thought it was going to be a three-person panel and thought that working with long-time friend Randy Jackson would be just fine.
"This will be nothing [I thought]. But it wasn't that," she said. "It was like hell. It was like going to work every day in hell with Satan."
So, Carey really despised her time on "Idol."
Or did she?
Laughing, Carey quickly added: "I'm just playing. It didn't affect me that much."
Instead she said she was actually "disappointed" with the experience.
"I loved the contestants. And some of them were so good, and also really good people," Carey continued. "It was disappointing when they would – for political reasons – not put [contestants] through. And I'm like, I'm not going to sit here and do this. I would prefer to put this person in a studio and record a record with them."
Carey and Minaj are not on the panel for the next "Idol" season. They were replaced by returning judge Jennifer Lopez and newcomer Harry Connick Jr., along with Urban. Long-time judge Jackson will return in an advisory capacity.
"American Idol" returns to FOX on Jan. 15
Follow us on twitter.com/foxnewslatino
Like us at facebook.com/foxnewslatino