Mariah Carey: 'I was alone' during my difficult pregnancy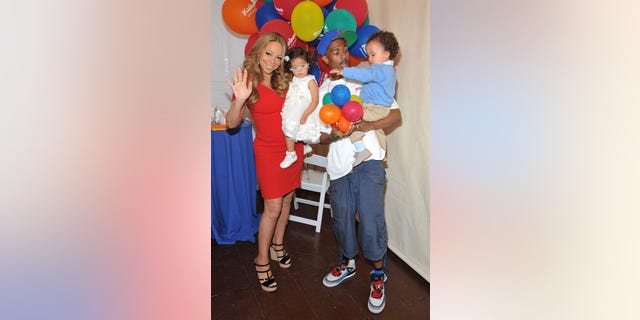 Mariah Carey said that after her experience with being pregnant with her now 2-year-old twins, Monroe and Moroccan, she is done having children. She revealed on a Dec. 22 appearance on "Watch What Happens Live" that she would be up for expanding her family, however, — if her husband Nick Cannon would be the one to deliver the babies.
"If Nick could have the babies himself, then yeah, bring 'em on. We love kids," Mariah, 43, joked during her "Watch What Happens Live" appearance. She then explained her humorous aside with a more serious reason for why she's done having kids. "Here's the thing: This is real. I'm responsible for the kids for like forever," she said. "I look at it like, they didn't ask for this lifestyle but here they are."
Mariah cited her troubles with preeclampsia and gestational diabetes as her major health concerns during her pregnancy with the twins. "To anyone who has ever carried twins, it is a totally different experience … You don't even know who you are."
Mariah also explained that Nick's busy schedule kept him away from her side for much of her pregnancy. "I had a very difficult pregnancy, but I was alone most of the time," she shared. "We love Nick, but he's working. He's the hardest-working man in show business."
Click here for more from the HollywoodLife.com