Mariah Carey has NYE performance fiasco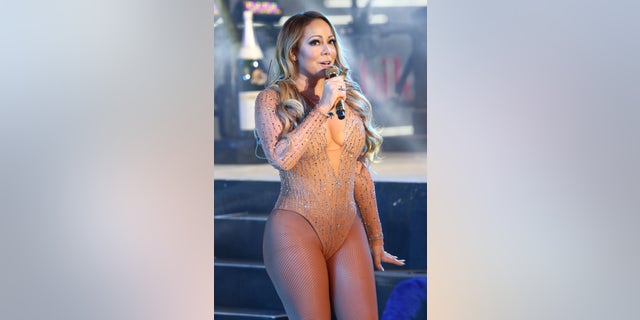 NEWYou can now listen to Fox News articles!
Singer Mariah Carey performed on New Year's Rockin' Eve on Saturday night and it was not as anyone expected.
The singer had been assigned to perform two of her hit songs, "Emotions" and "We Belong Together", but was instead a big flop.
During one of the songs something went terribly awry, making it seem as though the Grammy award winner didn't know her own lyrics.
She even stopped singing her song "Emotions," paced the stage and told the audience to finish the lyrics for her.
HONORING ARTISTS, ICONS AND CELEBS WHO DIED IN 2016
Carey told the crowd that she was just going to "let the audience sing," adding that the song "went to number one and that's what it is."
Many took to Twitter to joke about the cringe worthy performance , saying "2016 claimed its final victim."

THE TOP ENTERTAINMENT STORIES OF 2016
Carey headlined the festivities in Times Square, where about a million revelers jammed in to greet the new year.
A representative for the singer confirmed there were technical difficulties.
"It was kinda like the 'Saturday Night Live' performance,'' said Leslie Keeley told The New York Post, referring to Ashlee Simpson's infamous out-of-sync turn on "SNL" in 2004. "The end of 2016 was not good for Mariah.''
Carey took to Instagram after the performance saying, "Here's to making more headlines in 2017."
The Associated Press contributed to this report.