Maria Menounos admits to health problems due to poor diet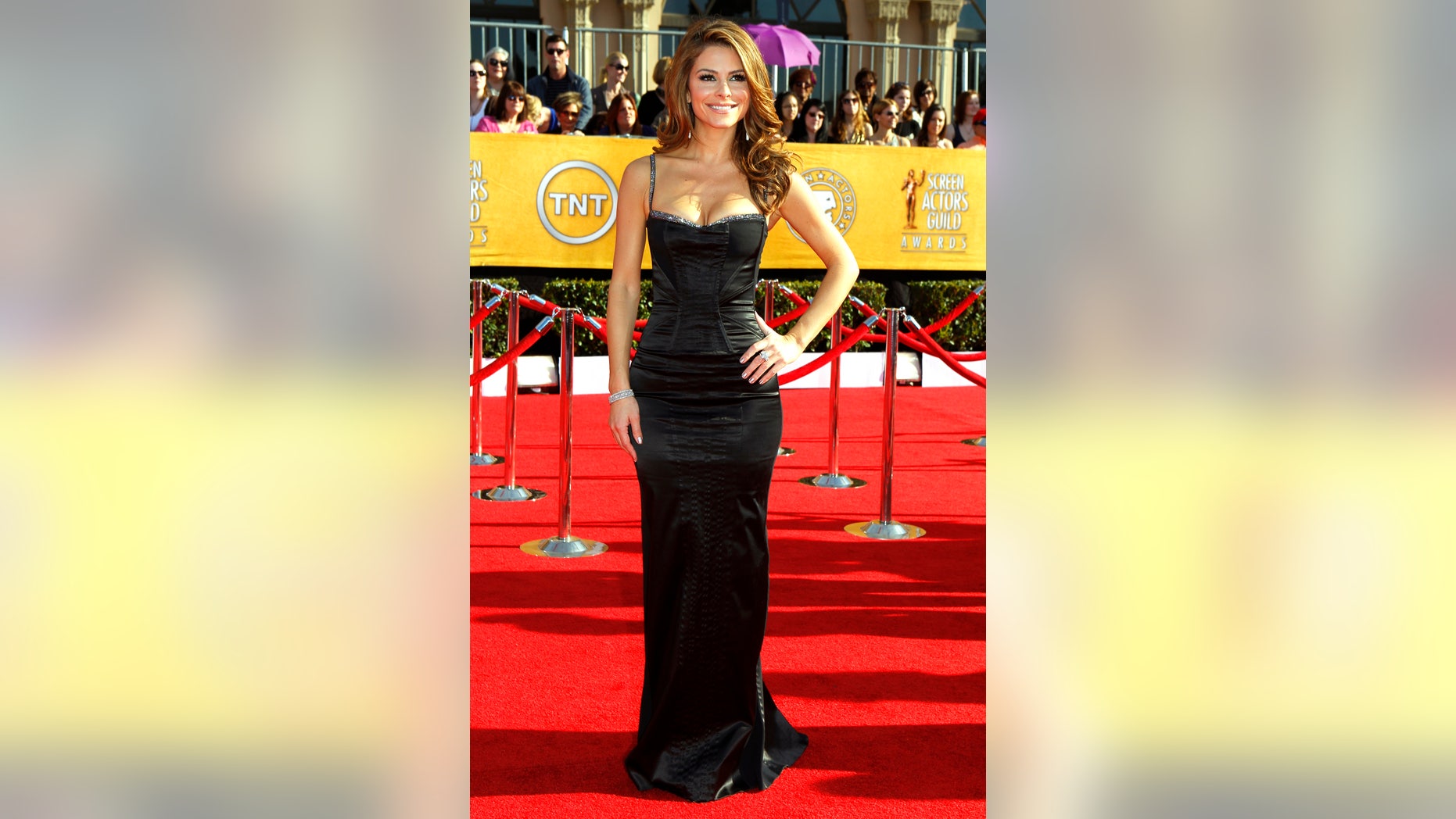 Maria Menounos may have been raised on a healthy Mediterranean diet by her Greek immigrant parents but that all changed when she got a job after school reports Us magazine. In a revealing interview with Ladies Home Journal, the 35 year-old "Extra" host said that the trouble began when she got a job working at a doughnut shop at age 13 where she "couldn't resist" eating the deep-fried goodies.

"Things got worse in college," she confessed. "I didn't gain the Freshman 15 – I gained the Freshman 40…I grew to a size 14 and kept growing."

By her early 20's the vivacious TV star was feeling "sick and lethargic" and devised her own diet plan, losing 40 pounds within a year. But a job for Channel One News in California meant a return to junk food which caused serious health problems.

"My weight didn't fluctuate -- I knew enough to keep my portions small," she explained to LHJ. "But there were consequences to eating so much junk. I was in and out of the hospital multiple times for exhaustion, malnutrition and dehydration."
Now Menounos has forged a new healthier path to curbing her weight and abides by the motto. "Just because you're thinner doesn't mean you're healthier."
Menounos has a reality show debuting on Oxygen March 18 called "Chasing Maria Menounos," which will show her sharing a home with her parents, Costas and Litsa and longtime boyfriend Kevin Undergaro.