Manny Ramirez Brings Excitement to Minor Leagues, Eyes MLB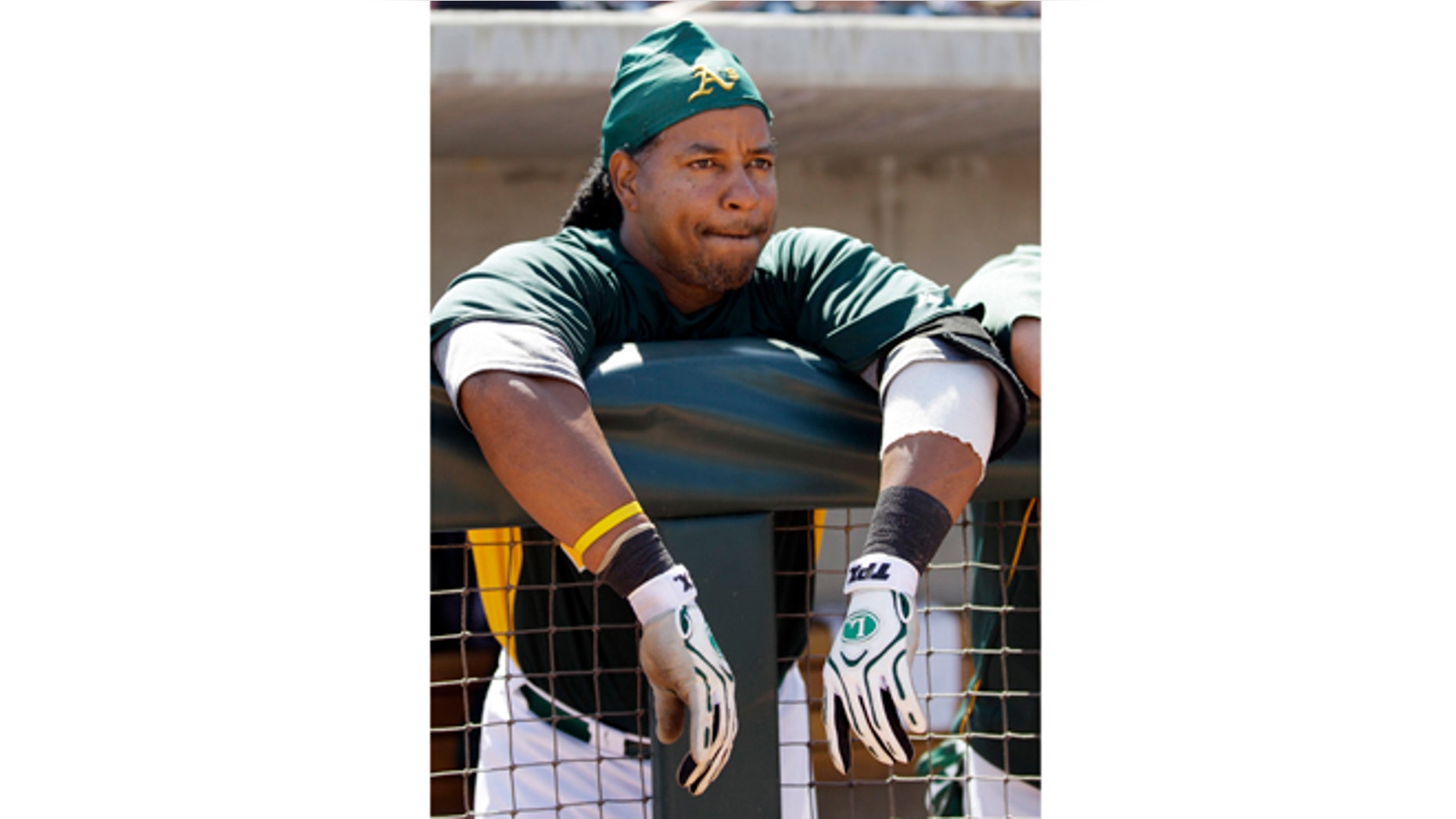 "It's Manny Time," that's the Sacramento River Cats' latest post on Facebook introducing their newest ballplayer - suspended slugger Manny Ramírez.
Ramírez is scheduled to begin a 10-game minor league stint with Triple-A Sacramento on Saturday in Albuquerque, N.M., and the club is already preparing special ticket packages for his home games in Northern California.
Barring rainouts, the dreadlocked designated hitter and outfielder is eligible to be activated by the Oakland Athletics from his 50-game suspension on May 30 -- his 40th birthday -- for the finale of a three-game series at Minnesota.
The A's announced his schedule Tuesday, and the River Cats have already been busy planning for his much-anticipated arrival in the state capital.
The limited edition "Manny Pack" ticket packages in Sacramento will include 20 or 40 ticket vouchers good for any game this season along with a Ramírez River Cats T-shirt, while supplies last, of course.
"Manny's name is getting thrown around quite a bit," said A's outfielder Collin Cowgill, recently promoted from Sacramento. "It'll be good for the fans in Sacramento to see a guy like him come through. Obviously, he's going to fill the seats there, as he should. He deserves it. He's one heck of a player."
While the A's could have sent Ramírez to Class-A Stockton this weekend and guaranteed themselves a big draw at the gates, general manager Billy Beane wanted to get Ramírez prepared against the best competition and pitching possible before his return.
The 12-time All-Star had to serve a 50-game suspension for a second positive drug test.
This will be the 20th major league season for Ramírez, a career .312 hitter with 1,831 RBIs.
The A's signed Ramírez to a one-year minor league contract on Feb. 20 that is worth approximately $500,000 if he's added to the big league roster.
Ramírez retired from the Tampa Bay Rays last season rather than serve a 100-game suspension for a second failed drug test. The penalty was cut to 50 games because he sat out nearly all of last season.
He ranks 14th on the career list with 555 home runs. Ramírez went 1 for 17 (.059) in five games last season for Tampa Bay.
This spring, Ramírez vowed to be ready to make a comeback with the A's.
"It's going to take time. I haven't played in a whole year, so it's like starting to walk again, getting into that feel," he said.
Also Tuesday, the A's claimed Australian lefty reliever Travis Blackley off waivers from the San Francisco Giants. To clear a spot on the 40-man roster, the A's transferred right-handed reliever Joey Devine to the 60-day disabled list as he recovers from his second Tommy John elbow reconstructive surgery in three years.
A move on the 25-man roster will be made when Blackley joins the A's, who were set to play the second game of a two-game series against the Angels in Anaheim.
Based on reporting by the Associated Press
Follow us on twitter.com/foxnewslatino
Like us at facebook.com/foxnewslatino