Man U-knighted: David Beckham eyed for royal honor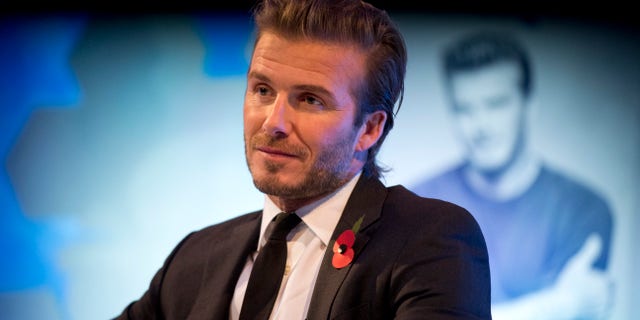 None other than David Beckham – the former Manchester United soccer sensation and English national team star – has reportedly been nominated to join the prestigious ranks of the knights of the realm.
According to the Daily Mail, The Sun on Sunday reports Beckham, 38, could add the coveted honorific, "Sir," to his name as early as New Year's Eve, or during the annual ceremony affirming new knights at Buckingham Palace.
But there's still reportedly a few hoops between Beckham and the order of chivalry, and namely a complete and final vetting of his vast fortune, which the Sun estimated at around $264 million, or 165 million pounds.
"HM Revenue and Customs look at the higher honors – specifically at the high earners like sports people – to see if there is anything they want to double check," a source told the newspaper.
A consequence of the honor, should he receive it, would be wife and former Spice Girl Victoria's collection of the title "Lady."