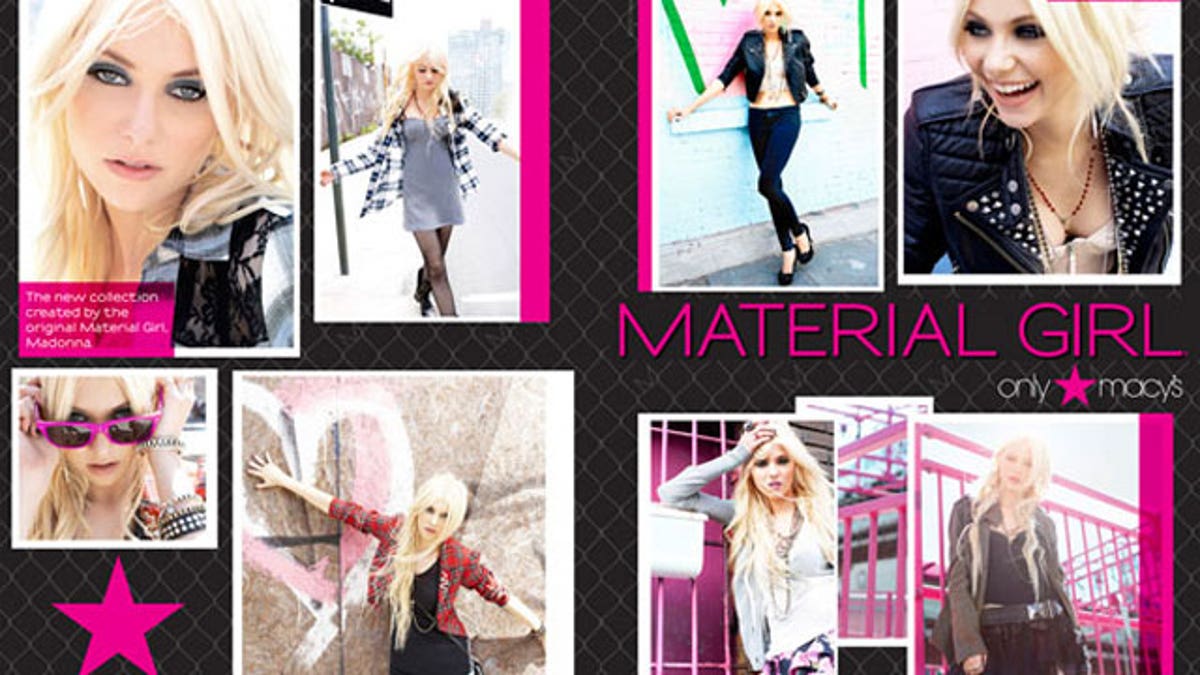 Pop icon Madonna seems to have conquered every possible entertainment industry in her decades-long career, so it's no surprise that she is trying her hand at designing a line for young women. But while she may be known as a music pioneer, experts tell us her talents as a designer leave something to be desired.

Fox411.com spoke with celebrity stylist and author of "The Shopping Diet" Phillip Bloch, who predicted that the line would be commercially successful, but said he was left feeling slightly "underwhelmed" by the designs.

"The name of the line is fantastic and I think it will sell," Bloch, who has dressed Halle Berry, Mariah Carey and Sandra Bullock, told Fox411. "There are some good pieces but it's a bit one-note. She did not give us what we thought we were going to get when the line was announced."

Bloch added that the line, which is available at Macy's this week, is cute casual wear, but does not have a uniquely Madonna feel.
Check out Phillip Bloch's full review of the line here.

"I thought we would see versions of some of her older iconic looks," he said. "I'm surprised Madonna's collection is not more Madonna. It's slightly reminiscent of her "Desperately Seeking Susan" years, but it is very middle of the road, which is interesting for someone who is known for constantly pushing the envelope."

The line, co-designed by her teen daughter Lourdes, features "Gossip Girl" star Taylor Momsen as the celebrity model. But with the target audience appearing to be teenagers, Bloch said the line was very age appropriate and was not overly sexual in any way.

According to Bloch, the target audience was a smart move, since most 30-somethings are past the point of "wanting to dress like Madonna in the Material Girl years."

Still, the line doesn't come without any controversy, with Momsen, 17, coming under fire in recent weeks for talking about sex toys.

But controversy aside, Bloch did say there were a few pieces he liked, including a studded leather jacket. But while he said the line was "good" in it's production value, the design component would have benefited from a more cohesive feel or standout pieces, like T-shirts with some of her famous lyrics.

Bloch's book, "The Shopping Diet: How to Spend Less and Get More" is available for pre-order on Amazon.com.