Madonna Adoption Appeal Scheduled for May 4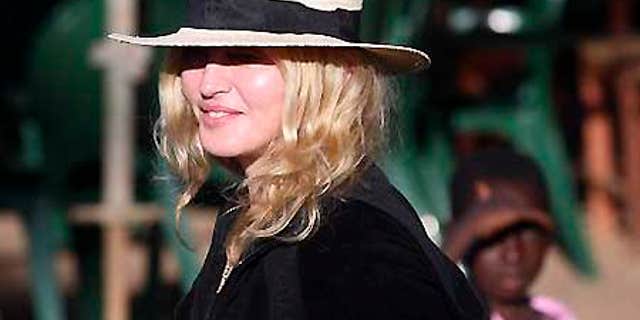 BLANTYRE, Malawi – Madonna's appeal of a court ruling denying her request to adopt a 3-year-old girl from Malawi will be heard next month, a court official said Monday.
The pop star is not required to be present for the appeal, which may last two weeks.
Joseph Chigona, Registrar of the High Court and the Supreme Court of Appeal, said the case will come before three judges from the Supreme Court of Appeal on May 4.
"As with all court cases involving infants, this one will be in chambers, not in an open court," Chigona said.
Madonna has said she still wants to adopt Chifundo "Mercy" James. The singer has already adopted a son, David, from Malawi, a poor country in southern Africa.
PHOTOS: Click here for photos of Madonna in Malawi.
Malawi requires prospective parents to live in the country for 18 to 24 months while child welfare authorities assess their suitability — a rule that was not applied when Madonna was allowed to take David to London in 2006.
Madonna's Malawian lawyer, Alan Chinula, said he was hopeful the appeal would succeed.
"We believe the lower court judge erred by basing her judgment on an archaic law of over 50 years ago," he said.
The judge in the lower court said Madonna's previous adoption was the only case in which the residency requirement had been waived, and said she was concerned that doing so again could set a precedent that could jeopardize children.
RELATED: Are Celebrities Overlooking American Children?T
he judge said she was not questioning Madonna's intentions, and praised the work the singer's charity has done to feed, educate and provide medical care for Malawi's orphans.
Madonna recently told a newspaper in Malawi that she wants to educate Mercy and empower her to help people in Malawi.
"I want to provide Mercy with a home, a loving family environment and the best education and health care possible," she said in an e-mailed response to questions from the Nation. "And it's my hope that she, like David, will one day return to Malawi and help the people of their country."