'Madam Secretary' costars Téa Leoni and Tim Daly reportedly take romance off-screen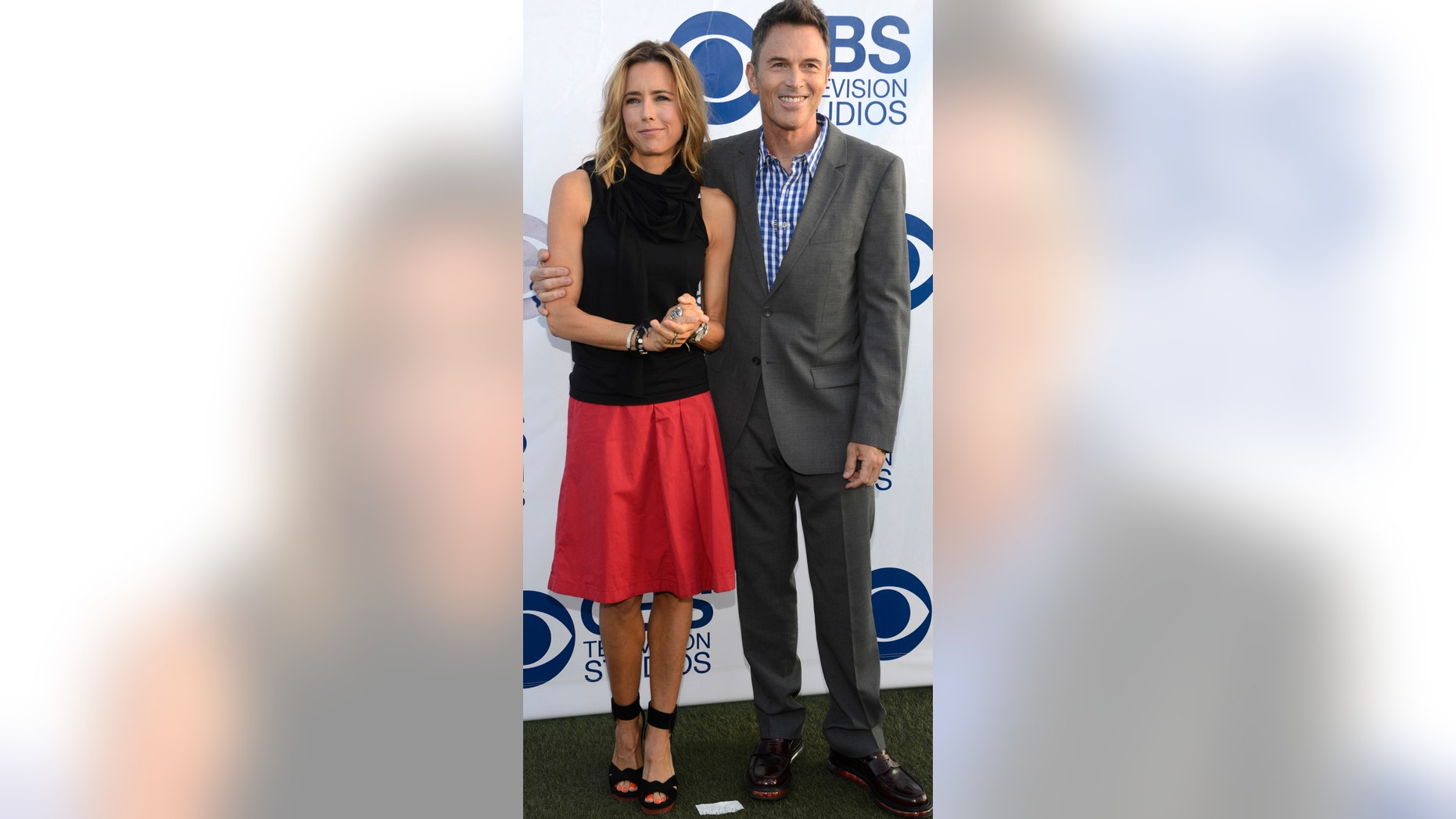 Téa Leoni and Tim Daly's relationship has pushed past professional.
The "Madam Secretary" co-stars, who play husband and wife on the new CBS show, are dating off-screen, Us Weekly reports.
"Their chemistry on set is electrifying," one source told the magazine. "They have an amazing time filming."
David Duchovny's ex, 48, and Daly, 58, were recently spotted "with their arms wrapped around each other" in Venice, California.
"They were definitely couple-y," added the spy.
Both actors attended the prep and boarding school The Putney School in Vermont, but Daly graduated a decade before his new girlfriend.
"We had a few of the same teachers, which is really crazy," Daly told E! News this summer.
She's "a good kid," he said.
Leoni and Duchovny, 54, finalized their divorce in August after 17 years of a marriage that was often tumultuous, marked by Duchovny's 2008 stint in rehab for sex addiction and a few splits. The exes share two children.