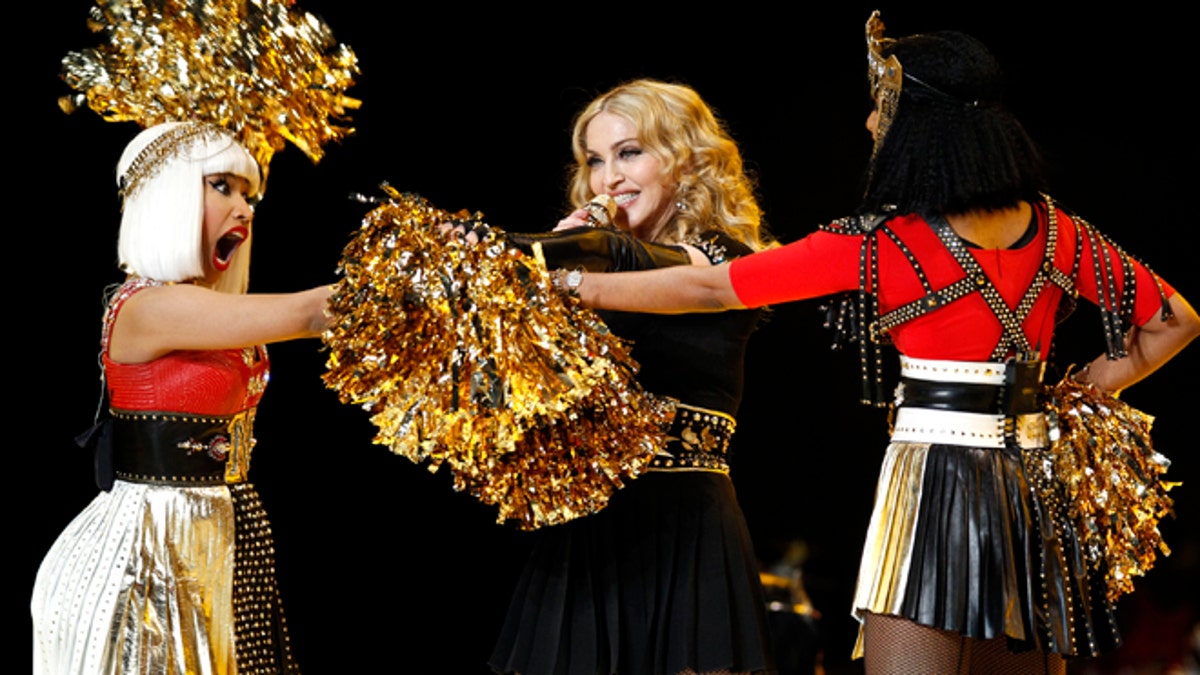 M.I.A. thinks the NFL is way off base suing her for flipping off the camera during the 2012 Super Bowl halftime show. In a recently released video, M.I.A. argues that Madonna's young teenage backup dancers, who had their "hips thrusted in the air, legs wide open," were far more offensive than her middle finger.
"They're basically [saying] it's OK for me to promote being sexually exploited as a female than to display female empowerment through being punk rock," M.I.A. said. "That's what it boils down to, and I'm being sued for it."
Fall Preview: Get scoop on 40 of your favorite returning shows
M.I.A. accuses the NFL, which is seeking $1.5 million, of using her as a scapegoat for determining what is or is not offensive to the family audience.
"It's a massive waste of time, a massive waste of money. It's a massive display of, you know, just powerful corporation d----shaking. They want me on their knees to say sorry so they can slap me on the wrist," she said.
Watch the video below. Do you agree with M.I.A.?
View original M.I.A. on NFL Suit: Young Cheerleaders Are Far More Offensive Than My Middle Finger at TVGuide.com