Lynda Carter reflects on her first marriage: 'He was a lot older, and I was just stupid'
Former beauty queen Lynda Carter has achieved lasting fame for playing comic book hero Wonder Woman in the '70s. However, if Carter had the superpower to turn back time, she would give her 20-year-old self advice of a more personal nature.
"Don't marry the first person that proposes to you!" the 66-year-old told Closer Weekly Thursday.
Carter's first marriage was to producer Ron Samuels. It lasted from 1977 until 1982.
"He was a lot older, and I was just stupid," she admitted.
But the beloved actress has since found love again. Carter has been happily married to lawyer Robert Altman since 1984.
"He makes me laugh," she shared. "When I get into my minutia, he brings me off the edge!"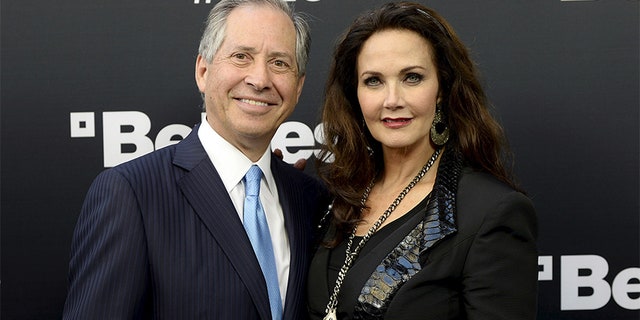 And Carter has plenty of reasons to celebrate these days. Earlier this month, she received a star on Hollywood's Walk of Fame. She said "Wonder Woman" gave birth to her career as a TV and feminist icon. The series ran from 1975 until 1979.
Patty Jenkins, who directed the 2017 "Wonder Woman" movie, spoke at the ceremony. Jenkins said Carter's portrayal of the Amazing Amazon made her believe she could have whatever she wanted and be "unashamed to want it."
Carter told Fox News in 2016 she gave the blockbuster, which starred Gal Gadot as Wonder Woman, her blessing.
"I want it to move to the next generation of women, and inspire the next generation of women," she said. "There is some visceral identity that people have with the character that I played, because they went in their backyards and they pretended to be her. We share that goddess within, maybe, and I enjoy hearing those stories. So I don't really tire of it."
And whatever happened to Carter's iconic suit? She kept one of the original costumes from the show's first season and one from the second.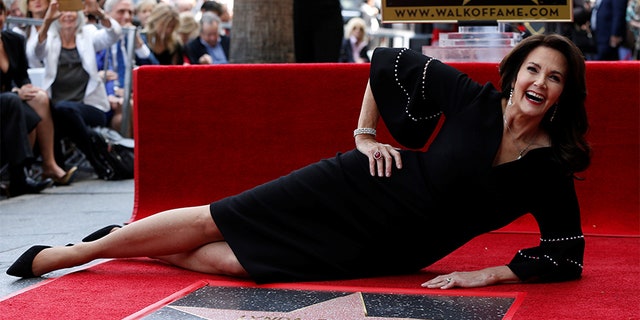 "They're falling apart in a closet somewhere," she chuckled.
These days, Carter has been keeping busy spending time with her family, as well as pursuing her first love: music.
"People are always trying to put me in a box," she said. "Either I'm too tall, I'm too pretty, [or] I'm too this… or 'You're Wonder Woman,' or 'You're an actress,' or 'You're a singer, so you can't do that.' I think that people like to put you down to one line – a synopsis of some kind. And I just don't pay any attention to it."