Lori Loughlin responds to John Stamos calling her 'the one that got away'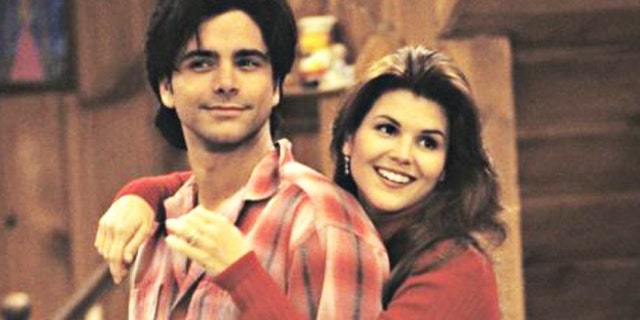 Could Uncle Jesse and Aunt Becky have been married in real life?
John Stamos recently revealed that he dated his Full House co-star Lori Loughlin before they played husband and wife on the sitcom, saying that "she could be the one that got away."
Which bubble shows have what it takes to survive?
When asked whether the feelings were mutual, the now-married Loughlin told E! News, "Oh my goodness. Well, we'll never know, right? I will always love John, always."
Unfortunately, it doesn't sound like there's any hope to see a Jesse and Becky reunion onscreen either. "I don't think that there are any plans for a movie," Loughlin said. "If it were a really good script and a great project, but sometimes I think that it's better off to leave those TV shows as they were and not do reunion shows."