Looney Tunes star Bob Bergen reveals how he became the voice of Porky Pig, Tweety Bird
Bob Bergen already knew what he wanted to do for the rest of his life at age 14 — become a Looney Tune.
Specifically, Porky Pig. Except the Cincinnati native was still in high school. And the job to voice the stuttering cartoon was already taken by Mel Blanc, a celebrated actor who provided voices for 3,000 characters, including Bugs Bunny, Daffy Duck, Tweety Bird and yes, Porky Pig.
So, Bergen decided to do the next best thing — move to Los Angeles and watch the master at work, with his mother's permission of course.
"I found his number in the phone book," the 53-year-old told Fox News. "I called him up. He mentioned the name of a studio he was working at that week. He didn't mention the day or the time… So when I finished my conversation with him, I called the studio pretending to be his assistant to get the actual day and time. Told my mom I was skipping school to watch him and she said 'cool.'
"So the day of the recording session, I told the receptionist we were friends of Mel Blanc, and he said we can come. And she said, 'Oh, he's in there.' And when we walked in there, I said to his producer, 'Hi, we're friends of the receptionist and she said we can come him.' I just watched him work."
Bergen was compelled to study acting until his big break finally came. After years of pursuing his craft Hollywood, Bergen was chosen in 1990 to lend his voice for the Warner Bros. animated series.
He was always grateful for that chance encounter with his idol. Blanc died at 81 in 1989, a year prior to Bergen's new gig.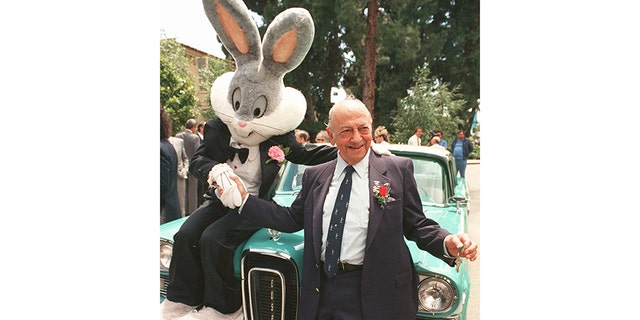 Bergen voices not only Porky Pig, but also Tweety Bird, Marvin the Martian and Sylvester Jr. among others for Looney Tunes. Still, there's one line Bergen still has trouble saying — Porky's fumbling "That's all folks!" finale.
"It's actually the hardest thing," said Bergen. "'That's all folks' is the most difficult thing I have to say. Because Mel Blanc said it once when he first got the job in the '30s. And after a few years, he used the original recording and, before I think the '40s, they stopped having Porky come out of the drum and [say the line].
"He didn't do it again until he started doing press in the '80s. And his voice had changed. He was older. So, when I say 'That's all folks,' I'll say… 'Do you want 1930s Mel Blanc 'That's all folks' or 1980s Mel Blanc 'That's all folks?'… It's different. So I just do whatever I think feels good…"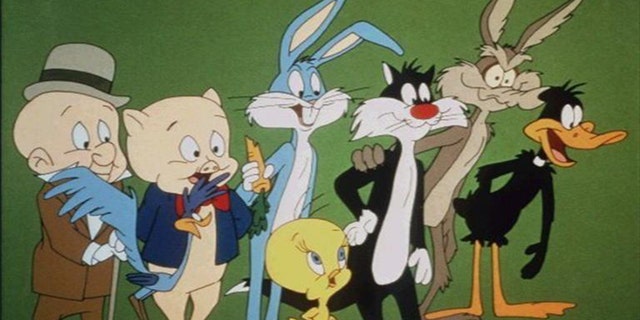 And while Bergen gets to transform into a medley of characters for Looney Tunes, the Emmy-nominated actor has been chosen to voice countless other animated TV shows and films over the years. One of his roles even developed a cult following, unbeknownst to him.
"I did a film called 'Spirited Away,'" described Bergen. "I play this character No Face… I didn't know it was a cult following until I would go to conventions and I would have all my pictures of Looney Tunes and people were like, 'Do you have anything of No Face?'… And I voiced Luke Skywalker for a lot of 'Star Wars' projects… I'm not as knowledgeable about the 'Star Wars' universe as I should be. So every time I have a session, I need pronunciations of planets and people and droids."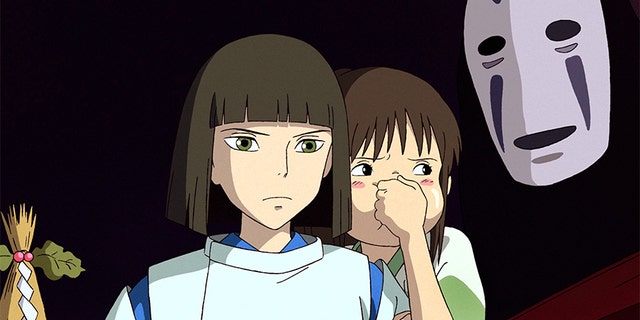 Bergen may have been doing Skywalker voice for 20 years, but he initially turned down the role of the greatest Jedi because he felt another beloved voice actor deserved the job more — Mark Hamill, the film's original star.
"I turned down the audition originally because I said, 'Well, Mark Hamill is Luke Skywalker,'" admitted Bergen. "I can't do Mark Hamill. And the producer said, 'Don't do Mark Hamill, do Luke Skywalker.' So I guess there was something similar in my voice print that was much like the character. But Mark is Luke Skywalker. And he's a genius at voiceovers. But with the projects I'm doing, I don't think about the voice. I think about the integrity of the character."
Bergen has also managed to befriend many stars along the way, all thanks to his unique talent. He credited actress Lily Tomlin as a dear friend, one whom he recently presented a special award to at the 2017 Voice Arts Awards in November. There's also Alfred Hitchcock muse Tippi Hedren, of "The Birds" fame. The pair previously collaborated for a fundraiser to support her animal sanctuary.
Bergen came ready for the part as Tweety.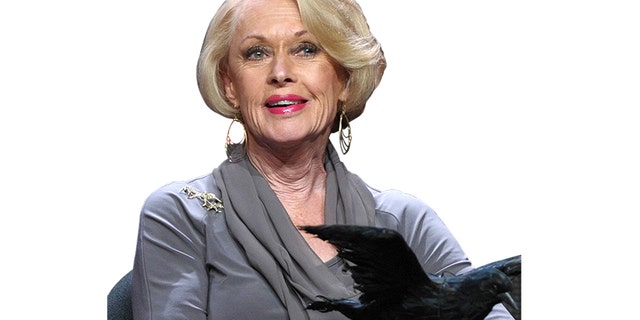 "She interviewed me and Dee Bradley Baker, who does Daffy Duck, and we did a scene from 'The Birds' where she played her character… Porky and Daffy played everybody else… It was really kind of wacky and surreal with lions around us."
Bergen still continues to pursue his passion and he has zero plans to slow down. Porky brings home the bacon, among his many roles, and he frankly wouldn't have it any other way.
"You certainly have to love what you do," advised Bergen. "… I'm known for the cartoons, but my day-to-day is every genre of voiceover… [But] really just love the whole journey. The whole thing, it just doesn't end. I'm blessed that every day, I wake up and I got to my home studio and say, 'What's today got?' It's going to be different than yesterday and that's very cool as an actor."
And Bergen relishes making people smile, even when he's not on camera.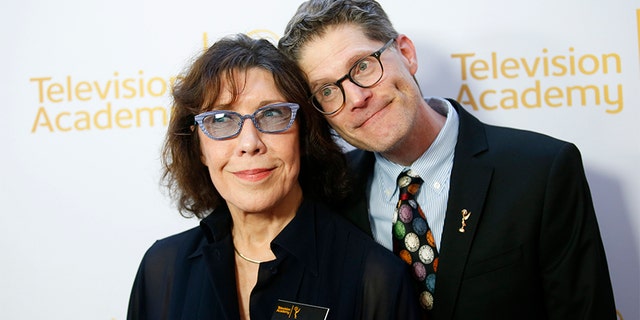 "After 9/11, a bunch of us went to Krispy Kreme," he recalled. "We just had to get out and we needed calories. And I'm at the drive thru and the woman says, 'May I take your order?' And I said, give us a second, we haven't decided yet.' And this male voice came on and said, 'Tell me when you're done.' And I said, 'Oh, you changed your voice!' And she came back and said, 'Yes I did, now you change yours.'
"I ordered a dozen glazed donuts like Porky Pig… I pull to the next window and she gives me three dozen donuts. I said, 'I don't think you quite understood what I said.' And she said, 'We understood everything you said. First time we laughed in a couple of days. We needed this laugh. Thank you very much. They're on us.' I turned to my friends and said, 'Want to go to a Porsche dealer next?'"