'Living Biblically' recap: New sitcom walks a fine line with viewers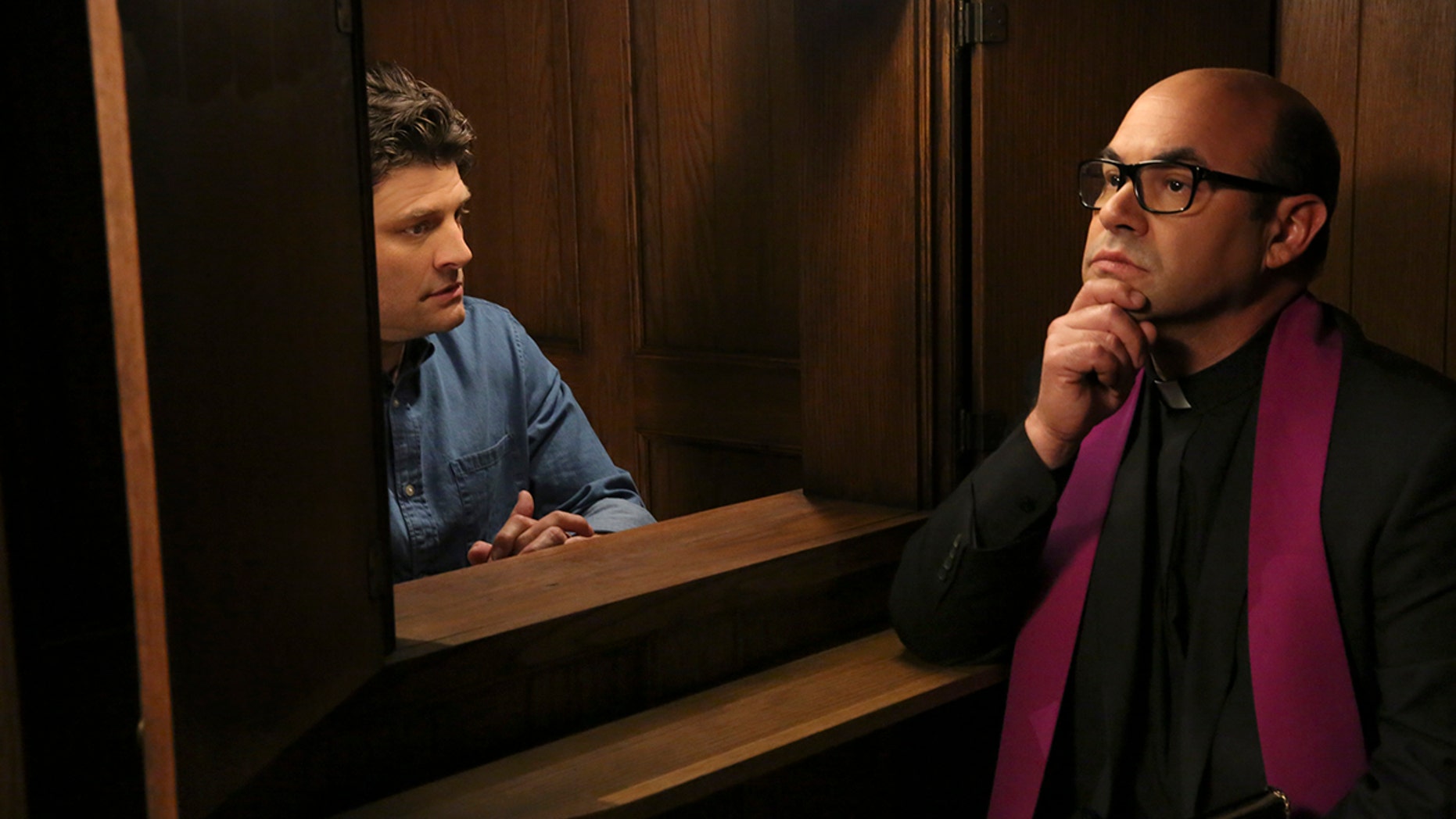 CBS debuted the first episode of its new comedy "Living Biblically" on Monday introducing the world to Chip Curry, a man who decides to live his entire life in strict adherence to the literal word of the Bible.
The show's plot sounds confusing, and a bit controversial, which is why the pilot begins with a bit of an explanation. Chip goes to his church confessional, where he explains the situation to his priest, and the audience. When we meet Chip, he's a regular guy, but hardly a saint.
He confesses to Father Gene to not holding the door for elderly people on the elevator and occasionally getting stoned and eating too much food. He works as a movie reviewer in Manhattan where his job is constantly on the line and his unfaithful coworker, Gary, frequentyly tests Chip's adherence to the "bro code" by regaling him with his extra-marital affairs. While not a great man, he's made to seem pretty normal.
However, he's ready to change all that. When his life is rocked by the death of his best friend, he finds himself questioning his relationship to faith. At the funeral, he sees his friend's mother who laments that she's sure her son is in hell for giving up going to church.
"So did I," he says.
"So you'll see each other again!" she says enthusiastically.
This sends him into a bit of a depression, which is quickly broken when his wife, Leslie, reveals she's pregnant. In an effort to get his life back on track, he makes his way to the book store looking for a self-help book, but walks out with the Bible. He's happy to reveal to his priest that he'll be, as the title promises, living biblically for the nine months his wife is pregnant in the hopes of becoming a better person/father.
"Are you stoned right now?" Father Gene asks.
From here, the series finds comedy neither by attacking people's faith nor presenting a holier-than-thou look at the character's Christianity. Instead, it seeks to give a practical look at what would happen if someone just flipped this particular switch on his or her life.
It asks practical questions like, can a person really not mix fabrics, as asked of them in Leviticus 19:19? Or even less-specific questions like, what happens if one's significant other isn't a particularly religious person?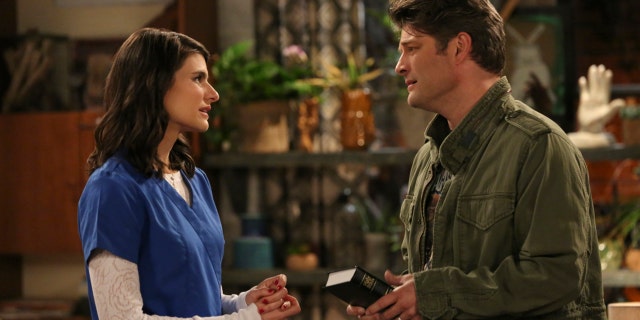 The first episode ends with Chip's wife catching Gary with another woman at the restaurant. She's a friend fo his wife's and wants some answers. When she asks Chip if the woman is his new assistant like he claims, Chip does what the Bible tells him and stones him by throwing a rock in his face.
"Still think we're not going to have any fun?!" he asks his wife as they rush out of the restaurant.
As expected, the premiere episode had its detractors. A handful of viewers took to Twitter to voice their concerns with a show taking a satirical look at the Bible.
"So I'm watching the first episode of the sitcom 'Living Biblically.' All the problems with this show… I can't even. And the writing and acting are lame, too," one user wrote.
"You designed this show to mock the Bible. God doesn't care that you wear mix fabrics," another wrote. "This show is hypocritical of what the Bible actually says. Make a show making fun of liberals."
However, for every negative comment the show received on social media following its premiere, there were many more positive reviews. Those that were skeptical going into the series because of its title and subject matter claimed to be pleasantly surprised by the punch packed by the new comedy.
"I was one of those skeptics who thought the show would be making fun of Christians," a positive user wrote on Twitter. "However… It's hilarious and sweet (and interesting!)"
"It's actually really nice to see a TV show promoting the Bible & Christianity while also representing other points-of-view," another user said.
Many who don't necessarily subscribe to a Christian religion also found themselves captivated by the show.
"Found my new favorite comedy. I'm an atheist and the priest cracks me up!!!" another person said in a tweet.
Perhaps the most surprising thing to come from the show are those that are considering using it as an example.
"I've actually wanted to try this back when I was a teen/younger," someone said. "Wonder if I should try along with watching the first season?"