Lisa Marie Presley on turning her back on Hollywood, living with her father's fame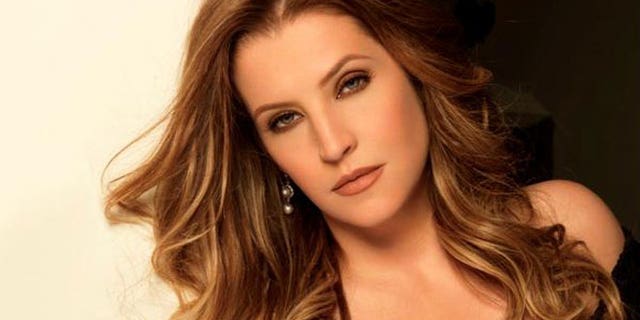 After years of living away from the lights and cameras of Hollywood , Lisa Marie Presley is back with the new, emotionally raw album "Storm and Grace" – and she's having to learn to trust all over again.
"I went through a huge transition in my life where everything and everyone I knew and trusted didn't turn out to be that way. People that were in my life for a long time turned sinister and tried to control me and all kinds of weird stuff happened. But there was no conscience involved, that threw me more than anything," she told FOX411's Pop Tarts column. " After that experience I had a really bad view of humans and I didn't want to feel that way so I moved to the middle of nowhere, to the countryside in England … I enjoy coming back to L.A now because I'm not living in it. I have tons of fun, because I know I can leave."
Presley's true home, she says, will always be that sprawling estate in Memphis, Tenn. – otherwise known as Graceland.
"It's really comforting to go there, and familiar. I feel like I can exhale, it's safe and it's very grounding. It just feels like it is my home," she continued. "And my kids love it. The big ones love it because the food is incredible and the people are so sweet, they love eating dinner at Graceland. The little ones are all over it too; they say their favorite place is Memphis."
The songstress shot her mystical, black and white album cover for "Storm and Grace," which hits stands this week, on her father's famous property – and even that was a walk on the wild side.
"We shot it in the forest next door to Graceland which I was never allowed into as a child, it was open public property and people would always be lurking around and looking over the fence and it was always dangerous," Presley recalled. "Now that it is part of the actual property it was fun for us to go out there and blow smoke and walk through the trees and be free in the forbidden forest."
Speaking of her childhood, growing up Lisa Marie never really understood her father Elvis's level of fame and unfathomable influence on the music industry.
"I don't think I ever really processed what was happening, I just knew that he did that, that's what my father did. I didn't think of it as a business or how any of that would work," she explained. "I have loved music so much from when I was little and I don't know whether it was because I saw my dad doing it and then I got the idea, I don't know what came first… But I always had a hairbrush in the mirror singing. I was always with him backstage; I would go out and be pulled in for the last song."
Presley released two pop-esque albums in 2003 and 2005, but she said the much darker "Storm and Grace" epitomizes who she really is and what she really stands for. And laying herself bare is absolutely worth it, she adds.
"I was a little over-saturated and tapped out creatively after the last two records. I have always been a singer/songwriter and I was pushed in places I didn't want to do, like pop or top forty. I don't belong there. I don't want to dress like a sex pot to try to get attention and sing on-stage, that is not who I am," she added. "I am proud of this record. It is raw and vulnerable. It is nerve-wracking, it is a bit like putting a target on your head and saying 'go ahead and shoot me,' but music is important in this world and I am willing to do whatever it takes.