Lindsay Lohan staying at hotel, claims robbery, crashes party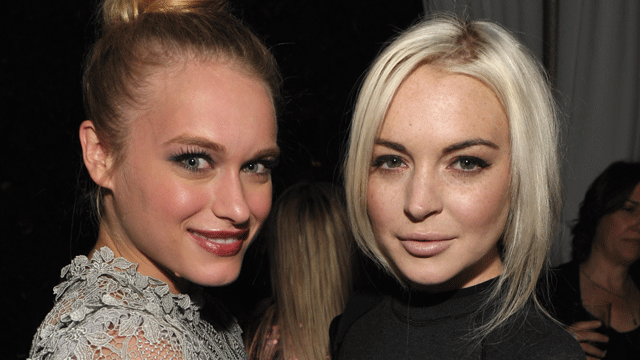 Lindsay Lohan has been staying at her former haunting ground the famed Chateau Marmont in West Hollywood this week. On Tuesday night she was heard by a Pop Tarts source telling dining pals that she had returned to the hotel -- her former residence -- because "she was robbed again" at her Venice Beach house.
When contacted, a rep for Lohan told Pop Tarts that the actress was most definitely not the victim of thieves.
(Which begs the question: why is she staying at the hotel? )
In any case, it seems the "Mean Girls" star is making the most of her temporary digs, hitting up the Audi/Grey Goose-sponsored pre Golden Globes party for The Weinstein Company, which went down Wednesday night.
"Lindsay happened to be staying at the hotel that evening also popped in to see what was going on but didn't stay long," said a source. "She totally crashed, and was not invited. She came because she had a room at the Chateau. "
But hey, at least they didn't turn the girl away!
When asked for comment regarding her party invitation status, Lohan's rep said: "I'm not participating in a witch hunt."