Lindsay Lohan makes rare red carpet appearance, says 'We need the whole cast' for 'Mean Girls' sequel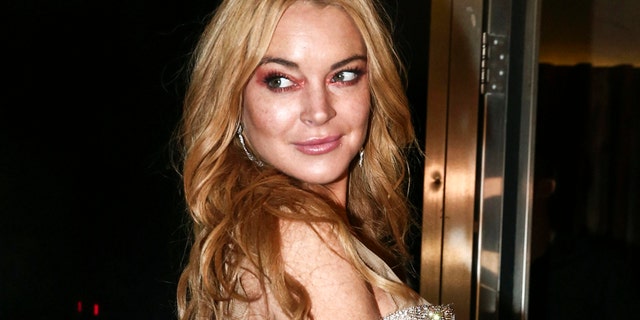 Lindsay Lohan made a rare red carpet appearance with her mother, Dina Lohan, on Wednesday night at the The Daily Mail's holiday part in New York City. The star talked about everything from living in Dubai to wanting a "Mean Girls" sequel.
"'Mean Girls 2' the movie — this is the importance," Lohan told E! News. "We need Rachel McAdams! We need the whole cast back! I'd love to do it again. We had so much fun making it. Mark Waters is such a great director, Tina Fey is an amazing writer, Paramount was great to work with — we all had a blast."
A direct-to-DVD sequel to the iconic film came out in 2011, but a real sequel with the original cast has yet to come to fruition. Though "Mean Girls" has yet to have its second time around on the silver screen, fans of the original film can still get their fix through Broadway.
Tina Fey, the film's writer and producer, decided to adapt her iconic movie for the stage. "Mean Girls" the musical is currently previewing in Washington, D.C., and coming to Broadway in April. But Lohan admitted to E! News that she was less informed about the movie-inspired musical.
"I don't really know much about it," she said. "I heard about it yesterday from a friend. We'll see!"
Since the film's success back in 2004, Paramount has wanted Fey's help with producing a sequel. The original film grossed $130 million at the worldwide box-office and ignited a massive cult following, which is still alive and well today.
But until "Mean Girls 2" happens, if it happens, Lohan told E! News that she is wants focus on music again. Lohan had several singles in the early millennium, but the actress is hoping to start a new music career with ambitions of working with artists such as Ed Sheeran and Eminem.
"I love writing. The thing is, with me, when I'm acting, I always have headphones on, because that really helps me get the character that I'm about to play. So, [music] has always played a very strong role in my life," Lohan said. "Music can make you feel anything."
The "Freaky Friday" actress, who recently moved to Dubai, later told Entertainment Tonight that she returned to New York for the holidays, but doesn't plan on moving back to the states anytime soon.
"I love living in New York, but I do love the serenity and peace that I find living in the Middle East because there are no cameras in Dubai and I can actually focus on what I want to do in life," she said. "I don't always have to be scrutinized every second. I can have a private life and have a public life, but when I choose to. And I think that's really important."
But while she is in the states, she plans on getting as much done as she can.
"I'm here in New York, so Tina Fey better be hiding or I'm going to find her and Lorne Michaels. I know where his desk is," Lohan joked.