Lin-Manuel Miranda will reportedly leave 'Hamilton' in July for other projects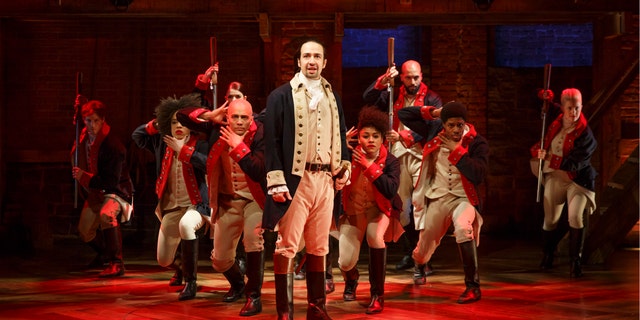 NEWYou can now listen to Fox News articles!
Lin-Manuel Miranda will soon let someone else tell Alexander Hamilton's story.
The mastermind behind the Broadway megahit "Hamilton" is reportedly set to give his final bow on July 9 – less than a month after the Tony Awards.
The Hollywood Reporter said the 36-year-old Miranda told his closest confidants he will depart his show so that he could focus on his growing list of other projects.
The Nuyorican wrote the music for the upcoming Disney animated musical "Moana" and is set to star in the "Mary Poppins" sequel alongside Emily Blunt. The Weinstein Co. has picked up the movie rights for his first Broadway musical, "In the Heights," and Miranda is going to be heavily involved in its production.
Miranda has not commented on the report. But in a recent interview with Rolling Stone magazine he teased that his days at the Richard Rodgers Theatre are numbered.
"Everyone is sort of in it now. The question couldn't come at a worse time, because literally every actor is in their contract negotiations right now," he said. "We were all contracted through July. It was a year contract. So I don't know who's staying and who's going. Who tells our story."
He added: "I don't know that I want to break the news here. But I can tell you that with 'In the Heights,' I did a year. I did a year and got out. And that show was as successful and joyous as anything I've ever done. But I still needed time to write, and so I did a year."
Miranda also said he has many ideas of what he might do next – meaning after "Hamilton."
"But I never know what they'll turn into," he said. "I thought this was going to be a concept album and it turned into a musical. There's an idea I'm chasing down now that I think is a movie musical, but again, I could be lying to myself just to be making a stage musical, like I did with this. So I don't know what it is yet, I just think it's a good idea. It's not historical at all! Which makes me very happy."
Follow us on Twitter & Instagram