Lil Twist arrested for suspected DUI in Justin Bieber's car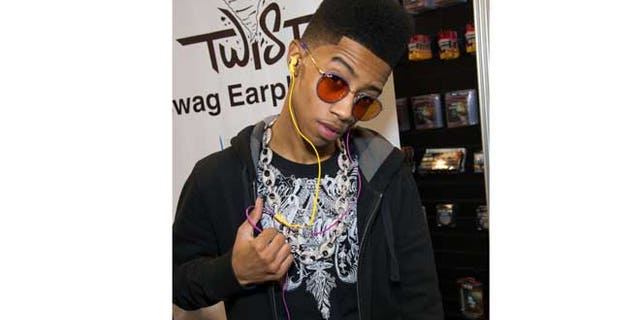 CALABASAS, Calif. – The rapper known as Lil Twist has been arrested for investigation of driving under the influence after being stopped in California while he was behind the wheel of Justin Bieber's luxury sports car.
Christopher Moore, 20, was pulled over around 3:30 a.m. Thursday on a Calabasas road leading to a gated community where Bieber lives, said Los Angeles County Sheriff's Department spokesman Steve Whitmore.
Moore was driving a 2012 Fisker registered to the pop star and going between 60 and 70 mph in an area that has a 30 mph speed limit because of construction, authorities said.
Investigators think Moore might have been under the influence of marijuana. Bail was set at $5,000 for the misdemeanor offense.
Moore is signed to Lil Wayne's Young Money Entertainment label imprint. An email seeking comment was sent to his record label.