Liberal CNN publishes column asking to ban the term 'fake news'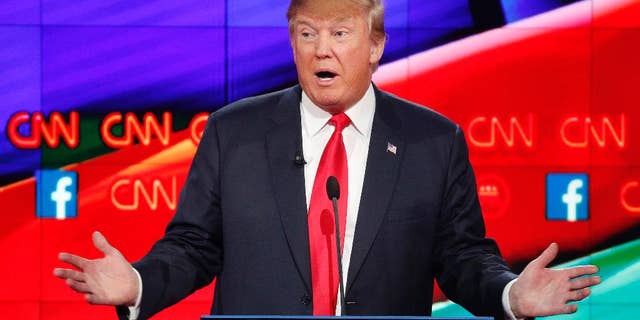 CNN wants to ban the term "fake news?"
In an opinion piece on the cable news network's website Sunday, writers Hossein Derakhshan and Claire Wardle called for scrapping the term President Trump has made synonymous with CNN. The duo wrote that use of the term "fake news" is "not only self-defeating, it oversimplifies a very complex problem" and it devalues the expression that has "become meaningless" over the past year.
The phrase is now "used to describe any piece of information that someone else didn't like" and has been "has become weaponized by politician," Derakhshan and Wardle wrote, adding the term should be used when referring to clearly false content such as the viral photo of a shark swimming up a Texas highway during Hurricane Harvey (spoiler alert: the photo wasn't real).
Derakhshan and Wardle recently co-authored a report, "Information Disorder," which was commissioned by the Council of Europe. They claim the problem exists all over the world, but most Americans likely associate "fake news" with CNN, thanks to President Trump's relentless branding.
CNN Worldwide President Jeff Zucker has implemented an anti-Trump programming strategy at the network that was once known for Ted Turner's bare bones "just-the-facts" approach to journalism. As a result, Trump refers to CNN as "fake news" on a regular basis and mocked the network on Twitter as recently as Monday.
"Establishment press outlets have spent the past year disseminating fake news while working feverishly, through their bogus and highly selective 'fact-checkers,' to discredit legitimate center-right voices."
Wardle recently appeared on CNN's "Reliable Sources," where she told host Brian Stelter the term is "being used as a weapon" against the news industry and said Americans have to be "much more careful" about the language that is used to describe content.
Derakhshan and Wardle focus on three different terms that can be used to replace "fake news," which are "misinformation," "disinformation" and "malinformation.," claiming each one can be a replacement in various situations. The duo blames social media for adding "an entirely new dimension to the phenomenon" of fake news, but many media watchdogs would simply blame CNN and how it covers the White House.
"Wardle may not like the term, but Stelter's November 2016 segment is just one of so many genuine textbook examples of 'fake news' the network has shamelessly promoted," Newsbusters contributing editor Tom Blumer wrote. "Establishment press outlets have spent the past year disseminating fake news while working feverishly, through their bogus and highly selective 'fact-checkers,' to discredit legitimate center-right voices."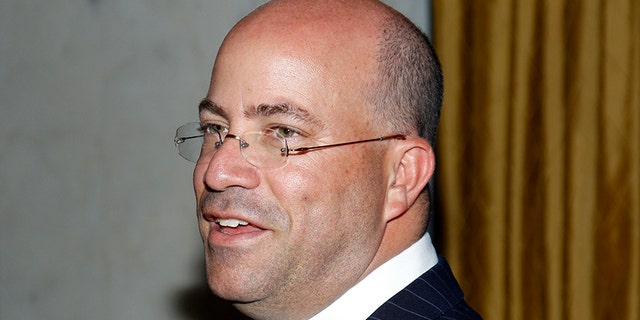 CNN Senior White House Correspondent Jim Acosta has emerged as one of the faces of anti-Trump liberal media, regularly interrupting press briefings with grandstanding and providing personal opinions about the administration on a consistent basis. During a press conference earlier this year, Trump literally pointed at Acosta and said, "You're fake news."
The network's primetime programming is littered with large panel discussions, often featuring numerous liberal analysts against a single quasi-Trump supporter. CNN also airs documentary-style specials aimed to criticize Trump and has several anchors, such as Chris Cuomo and Don Lemon, which have become household names simply for attacking the president on a regular basis.
Trump recently suggested that Americans should have a contest between ABC, NBC, CBS and CNN to determine which news organization is the most "dishonest," with the winner receiving a "fake news trophy."
Trump took to Twitter earlier this month to slam Zucker's network, saying he was "forced to watch" it while on an overseas trip to Asia and the experience reminded him why he dislikes the content with such passion.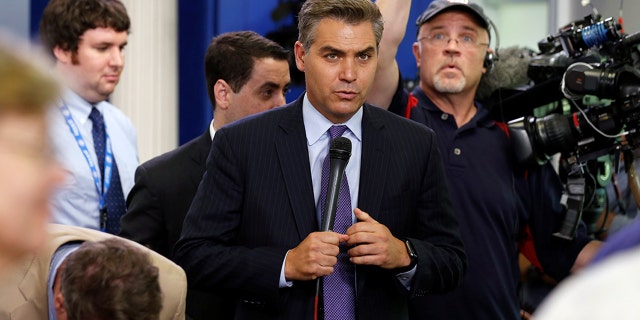 "While in the Philippines I was forced to watch @CNN, which I have not done in months, and again realized how bad, and FAKE, it is," Trump wrote. "Loser!"
It wasn't clear who Trump was referring to when he ended his tweet with "loser," but it shouldn't be a tough case to crack. Zucker's anti-Trump game plan has helped both TV ratings and digital traffic at the liberal CNN, but it's not the first time Trump has enhanced Zucker's livelihood.
He was in charge of NBC when Trump's "The Apprentice" became a hit for the network. At one point, when NBC's prime time lineup was flailing, "The Apprentice" was NBC's most successful show and Trump its biggest star. Meanwhile, Trump claims he's helped Zucker's career (something Zucker gently refutes) and the president has been absolutely clear that he resents CNN's constant attacks on him.
The CNN editorial that calls for a ban on the term "fake news" doesn't mention Trump by name, but it will be interesting to see if the president responds. Perhaps Trump will remind Americans that CNN recently mislead viewers by editing a video to make it appear that he botched an old tradition of feeding carp at a Koi pond in Tokyo -- something that surely would have secured the "fake news trophy."