LGBTQ groups silent after Chelsea Handler's homophobic tweet to Lindsey Graham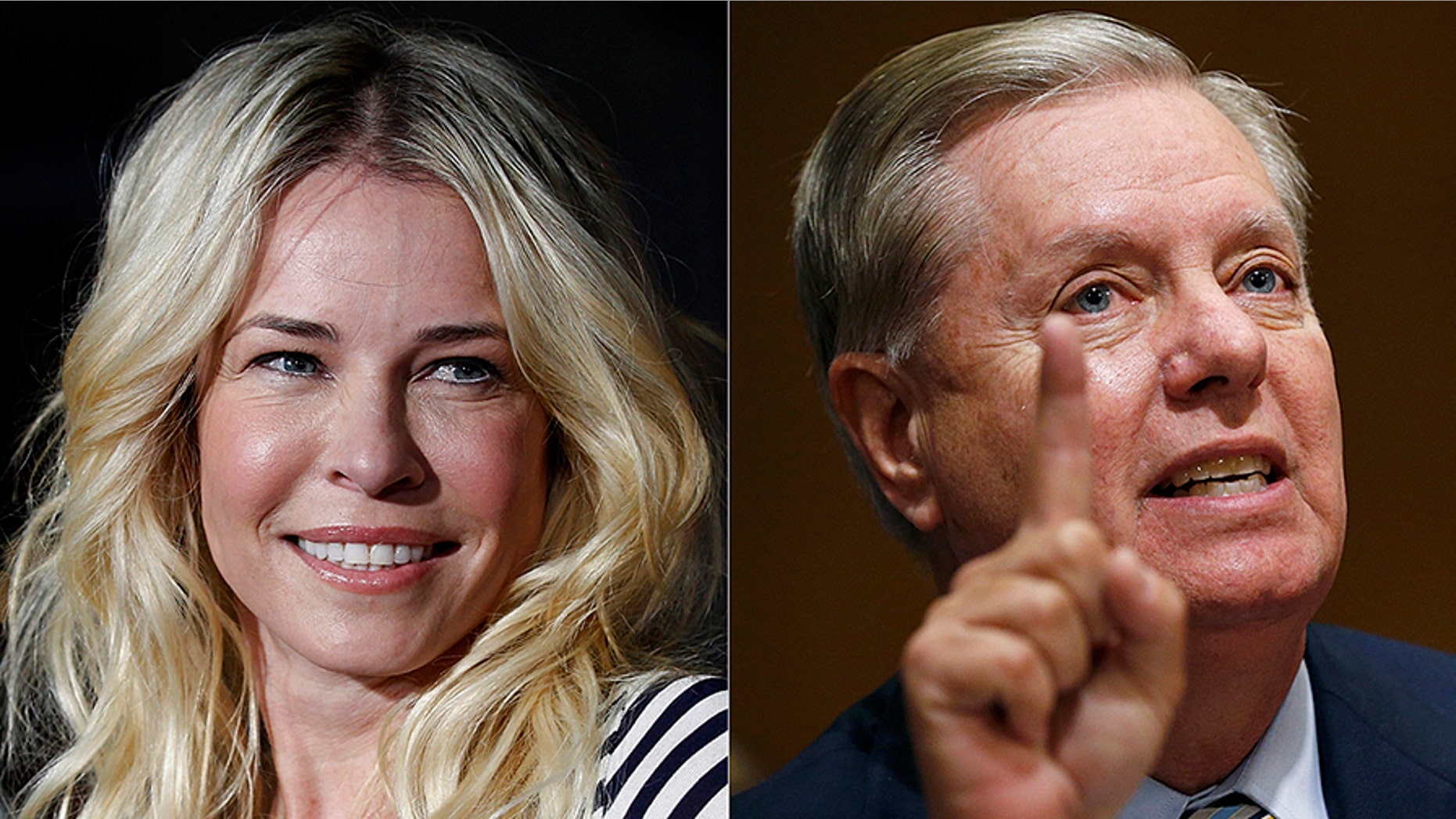 LGBTQ groups are oddly silent regarding a tweet sent by former comedian Chelsea Handler on Wednesday that implied Republican Sen. Lindsey Graham is a closeted gay man who's appeasing President Trump instead of coming out of the closet.
GLAAD, Human Rights Campaign, National LGBTQ Task Force and a variety of other gay rights organizations have either ignored or declined to comment on Handler's tweet when reached by Fox News.
On Tuesday, Trump allowed cameras into a lengthy bipartisan immigration meeting with lawmakers. The former Netflix talk show host-turned-self-described activist apparently didn't like what she heard from Graham, R-S.C., who participated in the meeting, and voiced her opinion to her more than 8 million followers.
"Holy, f--k f--k. I just [saw] the video of trumps bipartisan 'meeting' yesterday," Handler tweeted. "Hey, @LindseyGrahamSC what kind of d--k sucking video do they have on you for you 2 be acting like this? Wouldn't coming out be more honorable?"
None of the LGBTQ groups mentioned have condemned Handler's comment on their Twitter feeds, either. However, GLAAD has been quick to condemn conservatives who make similar statements. Back in 2013 the organization called for A&E to take action when "Duck Dynasty" star Phil Robertson made derogatory comments about homosexuality.
Last summer, GLAAD's Transgender Media Program director Nick Adams responded to an episode of "Survivor" immediately after the show aired when an episode featured contestant Zeke Smith being outed as transgender by fellow competitor Jeff Varner.
"It is dangerous and unacceptable to out a transgender person," Adams said at the time.
Daily Wire contributor Harry Khachatrian tweeted, "Apparently homophobic slurs are ok as long as they're against a Republican."
Fox News contributor Harlan Hill wrote, "If a Republican said something like this, they'd be burning down the RNC."
Gay rights groups aren't the only ones staying silent when it comes to Handler, as Twitter declined to comment when asked if the tweet violated the company's guidelines. Twitter's website states that users "may not promote violence against or directly attack or threaten other people on the basis of race, ethnicity, national origin, sexual orientation, gender, gender identity, religious affiliation, age, disability, or disease."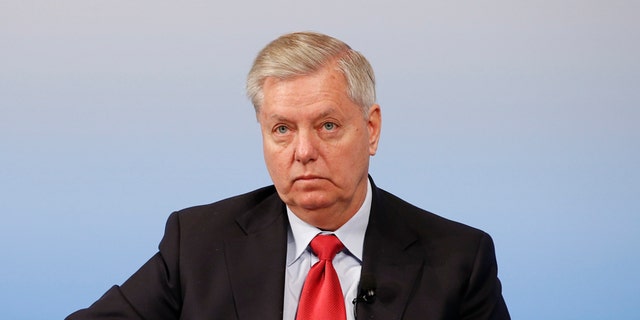 A list of things the company does "not tolerate" includes "non-consensual slurs, epithets, racist and sexist tropes, or other content that degrades someone."
Despite numerous calls for Twitter to suspend or discipline Handler, the social media company refused to discuss the matter when reached by Fox News.
"Another hateful Leftist with Twitter's blue check mark seal of approval," conservative writer Mark Pantano said.
However, not everyone thinks she should be punished for the tweet. Actor James Woods said Handler "is the gift that keeps on giving" to Republicans and conservatives because of the way she negatively portrays the left.
"Why would anyone want her censored? Her demeanor, sense of tact, and level of intelligence define her as a classic liberal icon," Woods tweeted.
Handler, who has claimed to be an advocate of the LGBTQ community, was rehashing rumors that Graham shot down back in 2010. "I know it's really gonna upset a lot of gay men... but I ain't available. I ain't gay. Sorry," he told The New York Times.
Handler announced she would take a break from Hollywood to focus full time on political activism last October and has sent a series of controversial tweets since the decision was announced. She ended her Netflix series after two rocky seasons because "the past presidential election and the countless events that have unfolded since" have galvanized her, she wrote.
While Netlfix does not provide viewership information, Handler's Netflix talk show was not necessarily as popular as she or the streaming service hoped it would be -- and there was widespread speculation that the show would have ended regardless of her decision to walk away for political purposes.
Netflix did not return an email for comment on Handler's tweet.