Leonardo DiCaprio courted for 'The Cartel,' a 'Chapo' Guzman-inspired movie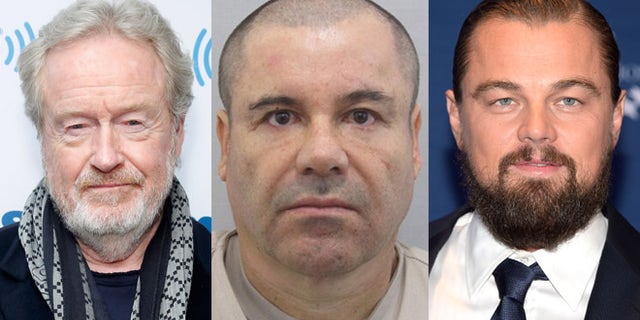 "El Chapo" is heading to the big screen.
According to several reports, 20th Century Fox has acquired the screen rights to "The Cartel," the fictional novel by Don Winslow that mirrors the story of notorious Mexican cartel leader Joaquin "Chapo" Guzman.
Director Ridley Scott has reportedly already signed on and is heavily courting actor Leonardo DiCaprio for the lead role, Deadline reported.
"The Cartel," which is a fictionalized story of El Chapo, tells the intertwined story of Art Keller and Adam Berrera, friends whose paths diverged when Keller joined the DEA and Berrera joined the Sonora drug cartel. It's a follow up to his 2006 bestseller, "The Power of the Dog," which traced the early years of the drug war.
The story of the enigmatic Chapo took over international headlines earlier this month after his daring escape from a Mexican prison on July 18.
According to the Hollywood Reporter, Winslow spent nearly a decade researching the elusive drug leader for his novel. "The Cartel" features a fictional version of Guzman's first prison escape in 2001, when he left a Mexican prison by hiding in a laundry cart.
The novel is currently No. 4 in the Los Angeles Times' hardcover fiction bestsellers and No. 15 in the New York Times' bestseller list for the same category.