Leonardo DiCaprio, Clint Eastwood Hedge on J. Edgar Hoover's Sexuality While Talking Up Biopic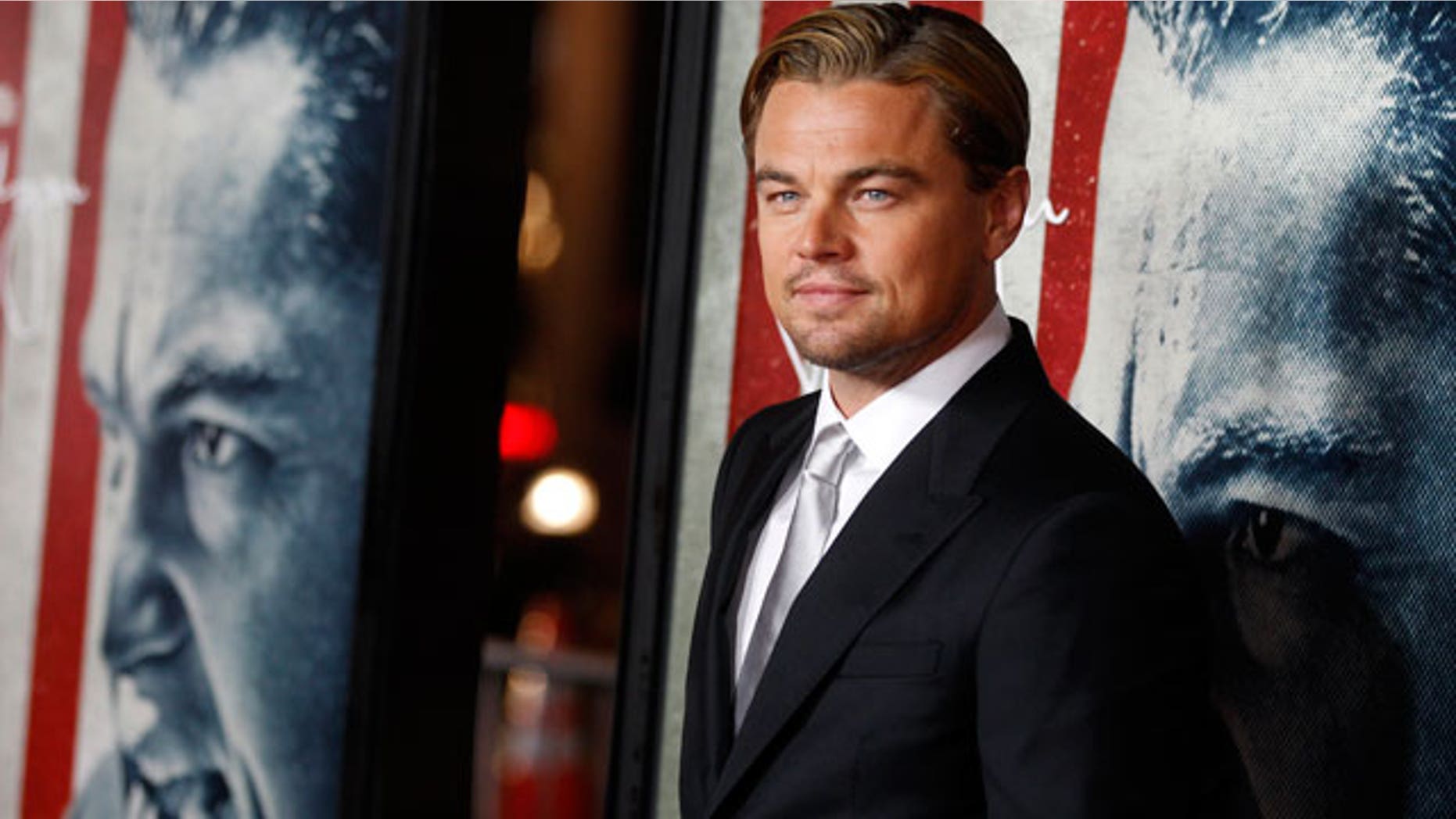 Leonardo DiCaprio spent months -- and countless hours in the makeup chair -- bringing to life J. Edgar Hoover in Clint Eastwood's expansive biopic about the FBI's first director. So does the Oscar-nominated actor feels any sort of sympathy towards the controversial figure who sought justice, yet who was accused of breaking the law and distorting the truth?
"I don't think I necessarily need to sympathize with somebody to be able to play them. Some of the best characters that I've gotten to play are those where you don't really understand or empathize with their intentions. Maybe you try to get a grasp of what drove them, what motivated them, and I feel like I did with J. Edgar Hoover," DiCaprio told FOX411's Pop Tarts column at the "J. Edgar" premiere in Hollywood. "I don't agree with his politics, but you cannot deny that he transformed our country and he was a great patriot in a lot of respects. But he became an absolute power corrupter. He stayed in office way too long. He became a political dinosaur toward the end of his life, and he didn't adapt to the changing of our country."
The film, which hits theaters this week, also addresses the longstanding rumor that Hoover was a homosexual who had an affair with his top assistant, Clyde Tolson, played in the movie by Armie Hammer.
"I don't have the answer to that, and I don't think anyone alive really does. The FBI believes they carried out a very professional relationship and were inseparable pals. But other groups of people say they went on every single vacation together, ate every meal together, were together for 50 years, lived together, and they never had a family or girlfriend, so you put it all together in your mind," DiCaprio said. "I don't know the absolute truth. This (film) is our take on it. This is our way of trying to infuse humanity and drama into this man's life. We can't do a film strictly about politics. Ultimately what's going to move people is the humanity in the story, and this is a movie about people that have committed their life to service to their country, so therefore, they strip their entire life of any sort of personal relationships."
According to screenwriter Dustin Lance Black, who scored an Academy Award for the 2008 film "Milk," "J. Edgar" does provide answers in regards to Hoover's sexuality, and whether or not he was cross-dresser, another point of continued speculation.
"It was tough to find sources, people that are still alive that knew him, and to really dig down and find the truth. I hope when audiences see this they will for the first time have an impression of the real man who grew to be the most powerful man in the 20th century," Black said. "We answer those questions using what we knew, and not jumping to conclusions because it was sensational. You have to interpret it the way someone would in 1919: you didn't talk about it. I think people are going to come away with firm conclusions."
And while Clint Eastwood said Hoover could have been gay, it wasn't necessarily the mystery surrounding his sexual orientation that intrigued him the most while directing the film.
"He started this organization when he was just 22 years old and maintained it for forty eight years. Kind of an incredible story and he did an awful lot of things – some good, some medium good and some…," Eastwood said. "You can judge him all you want. That's what movies are."