Leo DiCaprio reportedly cozies up to (another) model while his girlfriend is out of town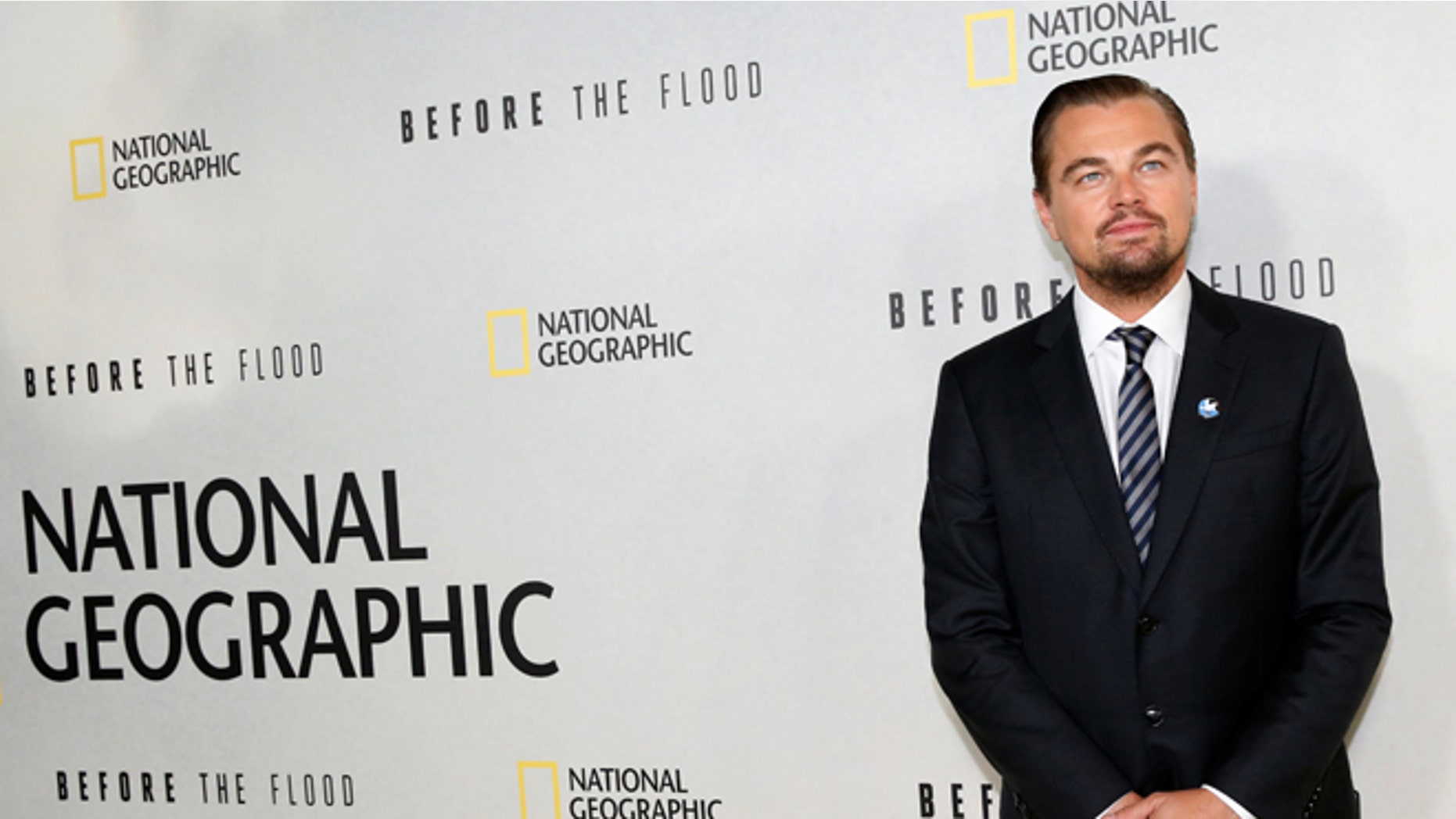 Looks like Leonardo DiCaprio got close to a new blond model just in time for Christmas. Sources tell us that the model-loving Oscar winner — who's most recently been dating Nina Agdal — cozied up to lingerie model Paige Watkins this past week.
On Thursday, DiCaprio — plus his "wolf pack" including Lukas Haas and Tobey Maguire, and a group of models — went to Catch in LA, where a spy told the New York Post DiCaprio and Watkins took a number of smoke breaks together outside.
Later, the group headed to 1Oak, where an eye-witness said things heated up between him and the Florida-born bikini stunner. Agdal is said to be away on a modeling shoot.
"They looked pretty close," said the source. "She was sitting on his lap, and they appeared to be kissing."
"There is no confirmation that they are a couple nor were they holding hands," Watkins rep told the paper. "They are definitely not a couple."
Watkins has been featured in GQ and was reportedly discovered
while eating at a Mexican taco stand.
DiCaprio has been dating Sports Illustrated model Agdal since June. They were seen together in Tulum, Mexico, last week, where Agdal was doing a beach shoot. They also spent Thanksgiving in Charleston, SC, and vacationed on a swanky and very expensive private island in French Polynesia last month.
Other sources tell the paper that DiCaprio and Agdal are still very much together and have plans to travel to St. Barts over the holidays.
A rep for DiCaprio said, "This story is totally false and completely made up by people claiming to be sources." A 1Oak rep said, "It's not true, he was there with all of his boys for a holiday party."
Click here for more in the New York Post.