Lena Dunham shares entirely nude photo of herself in body-positive message: 'Love it all!'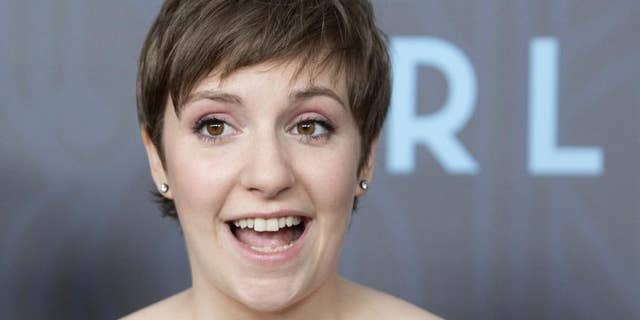 NEWYou can now listen to Fox News articles!
Lena Dunham has learned to love all of herself! The "Girls" creator, 31, took to Instagram on Thursday to share an entirely nude pic of her tattoo-covered torso.
WATCH: EXCLUSIVE: Go Behind the Scenes of Lena Dunham and 'Girls' Cast's Emotional Last Days on Set

Dunham covered up her privates with pear emojis and a honey pot in the revealing photos.
"I spent so many years loving my body but thinking it wasn't lovable by others- its sole purpose was to be fodder for jokes," she wrote. "I performed the insult so no one else could. I don't regret any of it- that's my art and that was my truth- but now, at age 31, having been through hell and back with my health and other people's perceptions of my physicality, I feel deeply comfortable with the idea that this pear-shaped pot of honey is equally good for making people laugh and laying out like a Suicide Girl circa 2004. Love it all."
The body-positive writer and actress has long been outspoken about her body. After losing some weight in the past few months, Dunham recently slammed a magazine for offering up her "diet tips."
MORE: Lena Dunham Slams Magazine for Calling Out Her Weight Loss: 'It's Not a Compliment'

"I have no tips I give no tips I don't want to be on this cover cuz it's diametrically opposed to everything I've fought my whole career for and it's not a compliment to me because it's not an achievement thanx," she wrote.