Legendary rocker David Crosby hits, injures jogger with Tesla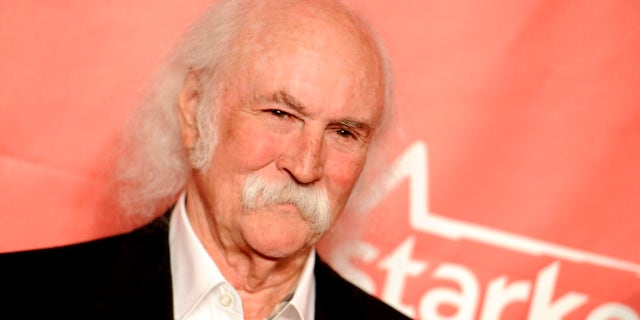 NEWYou can now listen to Fox News articles!
A jogger was airlifted to a hospital after he was hit and injured by Rock and Roll Hall of Famer David Crosby in Southern California.
Authorities said Crosby was driving his 2015 black Tesla electric car on Sunday when he struck 46-year-old jogger Jose Jimenez. The legendary rocker was driving at about 55 mph, the posted speed limit on the road in the Santa Barbara area where he lives.
According to local TV station KEYT, Jimenez was "propelled" forward from the collision, suffering multiple fractures, abrasions and lacerations. He was airlifted to Cottage Hospital in Santa Barbara and is expected to survive.
Authorities said 73-year-old Crosby was driving toward the sun with limited vision when he hit Jimenez, who was jogging on the right side of the road with his son, who was uninjured.
California Highway Patrol said Crosby stopped immediately and cooperated with authorities, though didn't say if drugs or alcohol were factors in the crash. Crosby wasn't hurt.
In a statement issued early Monday evening, Crosby's publicist Michael Jensen said, "David Crosby is obviously very upset that he accidentally hit anyone. And, based off of initial reports, he is relieved that the injuries to the gentlemen are not life threatening. He wishes the jogger a very speedy recovery."
Crosby is in the Rock Hall of Fame as a member of the Byrds and Crosby, Stills and Nash.
The Associated Press contributed to this report.
Like us on Facebook
Follow us on Twitter & Instagram