Laura Silverman: 5 things about Simon Cowell's alleged baby mama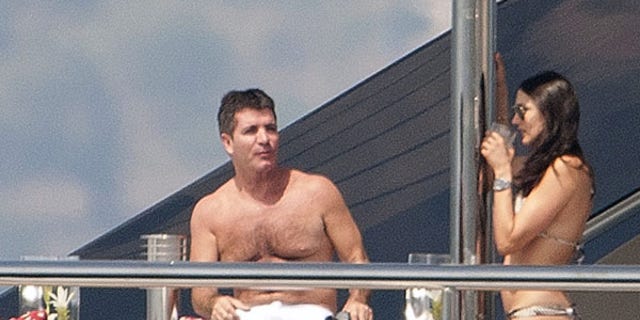 A new report by Us Weekly reveals Simon Cowell will be welcoming his first child with his best friend's estranged wife, New York City socialite Lauren Silverman. We bet you have tons of questions about the outspoken 'X-Factor' judge's alleged baby mama, so HollywoodLife.com has done a little digging.
1. Lauren, 36, is technically married to Andrew Silverman, a real estate developer and close personal friend of Simon. The Silvermans have filed for a divorce. "Lauren and Andrew have been unhappy in their marriage for some time, and their divorce has been in the works for a while," a source told Us Weekly. "As their marriage deteriorated, she and Simon became close."
2. Lauren smokes cigarettes — at least sometimes. She and Simon were photographed lighting up together in March 2013.
3. Lauren, a New York socialite, is reportedly 10 weeks pregnant.
4. Lauren and Simon have vacationed together on his yacht several different times — while Lauren's husband was present.
5. Simon has a type. Lauren bears a striking resemblance to Simon's past girlfriends Jackie St.Clair, Terri Seymour and former fiancee Mezhgan Hussainy.